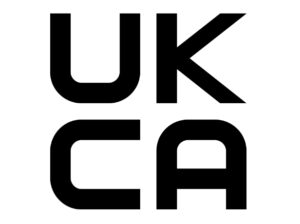 Union is urging security installers to ensure they are ready for the new UKCA mark, which is replacing CE marking for products sold in Great Britain. This includes products such as fire-resistant and emergency locks, panic exit devices and door closers.
The UKCA (UK Conformity Assessed) marking is the new product marking system that will be used for goods being placed on the market in Great Britain. It covers most goods that previously required the CE marking.
From 1 January 2021, all new products launched in Great Britain must be UKCA marked, with the CE mark no longer being recognised in the UK from 1 January 2022. For existing CE marked products, there will be a 'coexistence' period until 31st December 2021, where these goods can continue to be sold in Great Britain until then.
During this timeframe, it is expected that manufacturers will take steps to ensure existing CE marked products will have the UKCA mark applied in time for 1 January 2022, when the CE mark will cease to be recognised in the UK. Products being sold in Northern Ireland will be subject to a different set of criteria, covering UKNI and CE marking under the Northern Ireland Protocol.
UKCA marking must be undertaken by a UK-recognised 'approved body'. An EU notified body, which would previously have been called upon for CE marking, cannot be used for UKCA marking.
Richard Bromley, Business Development Director at the Assa Abloy Door Hardware Group, said: "Understanding the new rules and regulations surrounding the UKCA mark, and the deadlines when CE marking will no longer apply for products sold into Great Britain, can be a lot for security professionals to get their heads around. It is everyone's responsibility throughout the supply chain to ensure that properly certified products are specified. As such, we would urge security installers to make sure they do have a solid understanding of what the correct product marking entails and the timescales that are being worked towards. It is vital that security products and door opening solutions with the appropriate product marking are being specified and installed."