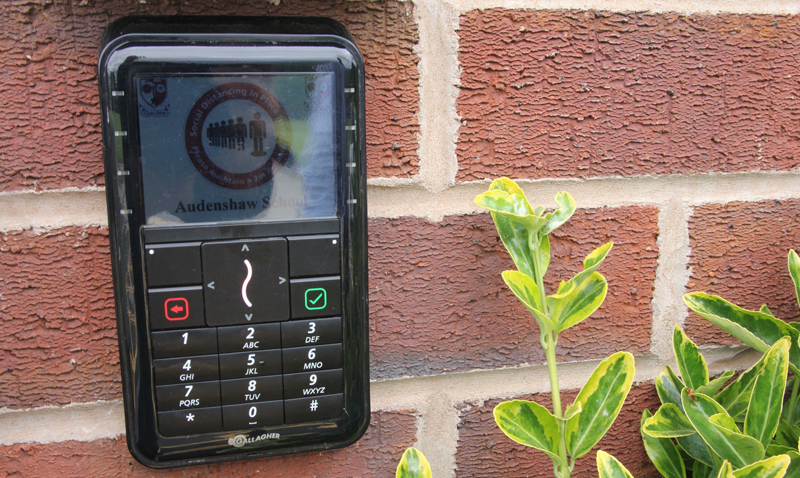 Audenshaw School in Manchester is an all-boys secondary school with approximately 1,200 students aged 11 to 16. The school was equipped with a biometric access control system; however, it had proven to be unreliable. On a mission to find a robust and reliable security system to meet safety requirements, the school engaged Certified Gallagher Channel Partner, Clarion, to replace the current access control solution.
The school required a security system and installer that would help keep people safe, reduce cyber security risks, and protect assets. It needed a solution that enabled complete site control from one central management platform, and wanted that platform to integrate with existing security and building management solutions in place.
"The system had to be easy to use, scalable, and cyber secure," said Steve Morton, IT Manager for Audenshaw School. "We found our current system was lacking and did not meet some of these key requirements."
Firstly, the school needed a security system that enabled rapid evacuation and lockdown: "In the event of an elevated incident, we must be able to lockdown all controlled doors at the push of a button. We also needed a lockdown feature capable of allowing key personnel on site to override the system with their ID card," said Steve.
Gallagher Command Centre provides this functionality allowing the school to respond swiftly and accurately during emergency situations.
"The system enables us to lockdown individual zones directly via Gallagher's mobile application, Command Centre Mobile," said Steve.
Secondly, Audenshaw wanted the access control system to be linked to managed print services, so pupils can use the same PIN on the access control system, as they do on the school's managed print system.
Thirdly, the school required a system that could integrate with its existing visitor management system, so that staff only had to carry a single card – the single card can be used to access doors and acts as an ID, so no excess cards or fobs are required for users.
"Not only were we able to link our managed print services and integrate our Visitor Management System, but we were also able to integrate our fire alarm system with Command Centre for maximum safety," said Steve.
Finally, Clarion was asked to replace all hardware and software with a reliable system that could grow and adapt in line with future aspirations.