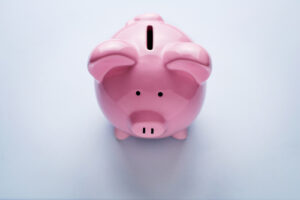 If the recent Canon/Axis deal has whet your appetite for investment but you don't have a spare £1.85bn lying around you might be interested to know that Secura Management is seeking to raise £350,000 to help it further develop its product range and establish a presence in the UK's domestic alarm market.
For over 15 years Secura Management has been developing wireless intruder alarm systems and providing remote alarm monitoring services, building up a customer based across the Yorkshire region. Now the company has developed a range of wireless alarm technologies for the emerging homecare and the eldercare alarm sectors.
The company has already invested £500,000 of its own money and is now looking for a further £350,000 to help it achieve its growth ambitions.
Martin Mann, owner and managing director of Secura Management states: "It's our intention to raise £200,000 internally, whilst raising £150,000 through the UK crowd funding site, CrowdCube. I do believe this is a tremendous opportunity for people looking to invest in new technology and emerging market sectors, such as the UK homecare and the eldercare sectors."
Secura Management was recently granted EIS (Enterprise Investment Scheme) status, which means investors can attract 30 per cent tax relief on the shares purchased through the investment programme.
The additional investment will be used to support the company's current research and development programme, whilst also enabling it to implement a national marketing and advertising programme. Previous investment enabled the company to produce a range of innovative wireless alarm systems, including monitored smoke detectors and carbon monoxide sensors.
The new investment will also support the company's on-going acquisition programme, introduced in 2014 to expand Securahomes intruder alarm network across the UK.
For more details see: www.crowdcube.com/investment/secura-management-13432