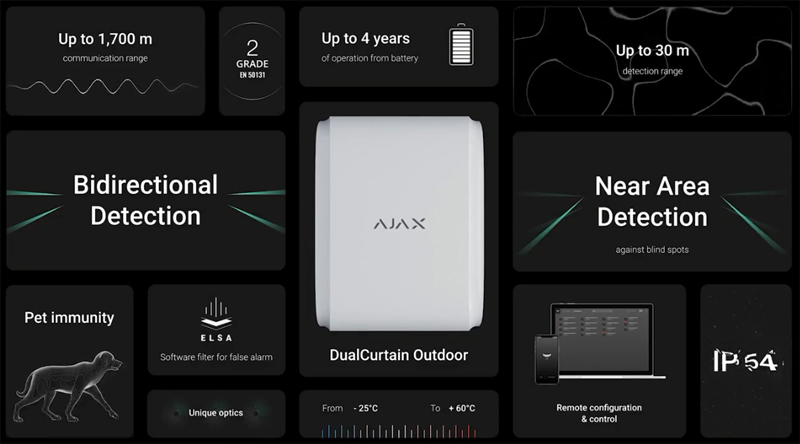 The Ajax Special Event 2021, which premiered online on 20th May, announced a number of new technologies shortly to be released to the professional security sector.
The new product range includes the DualCurtain Outdoor detector which boasts a 30m range with two PIRs on each side covering 15m. The Grade 2 unit uses two PIRs and three-step signal analysis to detect intruders, eliminate blindspots and combat false triggers such as from pets, plants etc.
Another development is the KeyPad Plus for contactless access control that uses a DESFire chip and encryption to prevent security risks.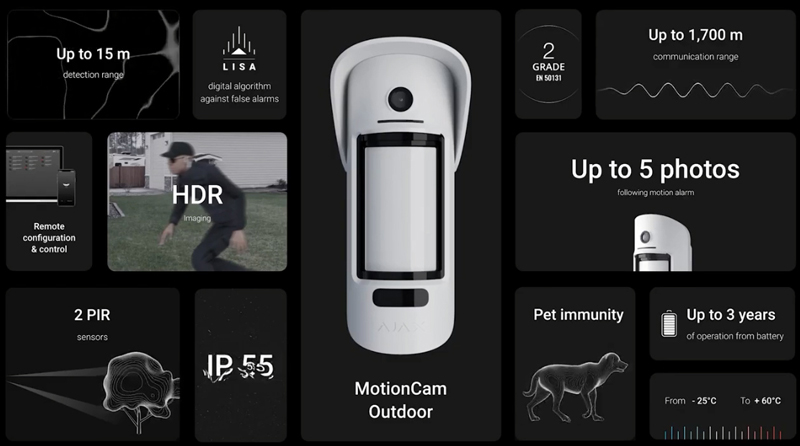 Also announced was the MotionCam Outdoor video verification unit. With a 15m range and a 90° detection area each system can cover an area of 175sq/m using two-step analysis to trigger activation. The units feature a glass lens with 102° viewing angle, IR filter and IR LEDs for night vision. The Grade 2 detector uses HDR technology (combining a long- and a short exposure image to deliver better image quality) and has a number of tamper-proof features.
The presentation concluded with the announcement that Ajax is looking to extend distribution to Mexico, Argentina, Canada and the USA following successful accreditations for those regions.
Watch the technology premier video here