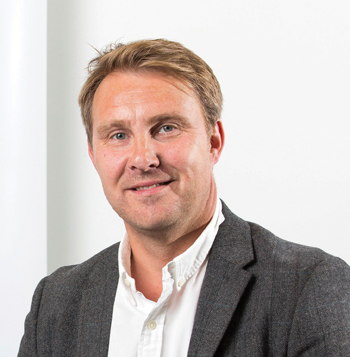 We chat to Ian Durham of Honeywell Building Technologies about the security industry and markets in 2021
Whilst many of us work and operate only in the UK market the security industry is without doubt a global business. However during the last twelve months the entire world has seen markets and technology developments affected by a pandemic. To find out how the UK fares and compares in the current worldwide market we spoke to Ian Durham, Channel Sales Leader at Honeywell Building Technologies, one of those companies with a much larger footprint than just these shores.
The industry was quick to adapt during 2020 with various technologies being used to help identify non-security problems during the pandemic. Will this now be a trend?
Like many, the security industry had to consider where and how best it could help customers with the challenges brought about by the pandemic. While many of these challenges were already areas our customers were familiar with, things like secure building access or leveraging video systems, the current health crisis added pressure to address new regulations and issues by quickly adapting existing technologies and developing new solutions. We've been able to deliver additional value to our customers by looking deeper at traditional security offerings such as people counting in retail spaces to help manage occupancy limits, leveraging video analytics for mask detection and social distancing compliance, and using Cloud technology to offer remote door access to assist with safer deliveries and/or access to a building. All these offerings help to create safer environments for our customers and their building occupants. Technology and changes in personal behaviour are rapidly transforming what we now view as normal.
Has the pandemic made contactless access control the first choice for new installations?  
Technology is ever-changing, and adoption of frictionless access control was increasing before the pandemic. I expect it will continue to grow as the UK eases out of the current restrictions as many customers are expressing interest.  We're having conversations with customers on how to best deploy frictionless access and what modifications need to be kept in mind based on a particular building and how it is used.
 Does the rise in networked security, cloud and IoT give you any cause for concern? If all technology is IP-based does this pose any risks?
While change isn't always easy, the move towards networked security or cloud-based technology is exciting. Removing the costs associated with on-premise platforms and using subscription-based models to host and provide services are all aimed at reducing infrastructure costs, whilst offering greater levels of service and maintenance options. We developed our Cloud solutions to support this directional change and to meet the business requirements for our installer community and end customers alike.
How does the UK security market differ from others in Europe? Are there any systems popular here that are not overseas and vice versa?
There are no distinct differences between continental Europe and the UK market except some legislative requirements. The UK market has a business infrastructure that supports and focuses on software integration and solutions, which sets it up to be well positioned for cloud connectivity.
How do you think a move to all-IP communications will affect the alarm market in the UK? Any problems ahead for installers?
A move to all-IP communication has the potential to be a game changer for the market while it has different considerations than more traditional installations. As an example, alarm centres with a traditional transmission signal would need to implement updates with an all-IP solution and would have to integrate with the IT infrastructure. This example represents a potential problem for installers who aren't well enough equipped to understand IP technology and infrastructure requirements to deal with the cybersecurity requirements. That said, there are many positives with IP communications that can lead to greater benefits including preventative maintenance, reduced cost of ownership, future-proofed solutions for easily deployed updates and access to a cloud-based ecosystem that will develop and grow, offering customers added value along the life of the contract.
How do the security requirements of your various market sectors (banking, education, utilities etc) differ? Does each pose specific problems for installers, but all with the same goals?
Every vertical has its specific requirements or challenges to overcome. It's important for installers to have a high level of knowledge of these verticals, their specifics challenges and have access to a portfolio of solutions that offer flexibility in design and integration to meet the objective the customer needs to address. This approach is more of a managed solution looking for pain points across the business and using technology to deliver better business outcomes.