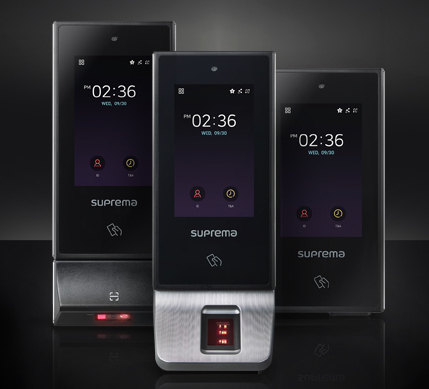 Suprema has announced the launch of an upgraded version of its X-Station 2 access control terminal, which now supports fingerprint authentication.
Originally launched in May 2021, the four models of X-Station 2, described as intelligent terminals, support a variety of authentication methods from mobile access cards to RFID cards, QR codes and barcodes. The newest X-Station 2 model comes equipped with a fingerprint recognition module that provides more options for customers.
Units feature a four-inch touch screen and up to 500,000 users can be stored and processed.
The Suprema X-Station 2 fingerprint model diversifies contactless authentication options to customers who use existing biometric information.