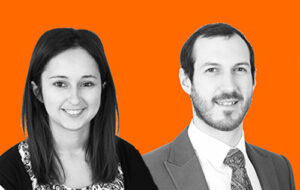 CCTVdirect has added another two key members to its Business Development team to support its growth and the upcoming release of the brand Uniview. Chris Shaw comes with a wealth of experience in the industry after spending three years at Norbain as Vista's Business Development Manager for the UK Northern Region.
Chris remarked: "I have joined CCTVdirect for the exciting times ahead in developing a brand like Uniview in the UK market. We already have excellent infrastructure in place and I can only see CCTVdirect becoming an even bigger success."
Catherine Stowe has also started at the company, in a role as Business Sales Support. Catherine has come into the CCTV industry after amassing a wealth of knowledge and understanding in the telecoms industry for Daisy and YTL. Catherine will be supporting the external team from the HQ in Leeds.
Catherine stated: "I have already learnt so much from the team at CCTVdirect. I am looking forward to utilising my network and telecoms knowledge to develop our already growing IP business".