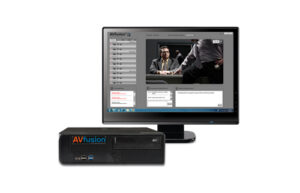 Zetron has announced that it has signed an agreement with IPVideo Corporation that names Zetron as a preferred distributor of IPVideo's products, systems, and services. These offerings will be available through resellers and will be sold to existing and new public safety, education, transportation, utility, and industrial customers.
The offerings will include a complete video-surveillance solution with video-management software, IP cameras, network recorders, video analytics, and a variety of storage devices and accessories. Other technology in the deal is audio-and-video recording system for use in interrogation-room settings, an access-control system that is integrated into video-management software and includes a badging function along with door hardware, readers, key cards, and fobs and also A physical security information management (PSIM) system.
"Our partnership with IPVideo Corporation is a logical step," said Kathy Broadwell, Zetron V.P. and G.M. of Video Security and Security Solutions. "We are pleased to be able to offer our control-room customers these invaluable tools that can help them optimise their operations, improve their safety, and enhance their situational awareness."
"We are pleased to partner with Zetron in bringing added value to their line of mission-critical solutions," said David Antar, President of IPVideo Corporation.