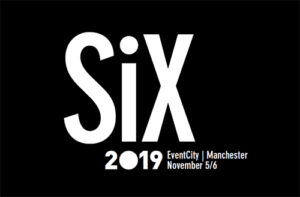 There are a number of reasons why PSI and Benchmark magazine publisher Pro-Activ took the decision to host the show, and importantly, to hold it in Manchester.
SiX is aimed squarely at the security installer and system integrator. Running on 5-6th November 2019, the event will offer a conference programme delivered by experts, not manufacturers or government bodies, alongside an exhibition at EventCity Manchester. In addition, the annual PSI Premier Awards Dinner will be held on the evening of 5th November.
Installers only
First off there has been a clear need to return to the installer-only event angle that we had in the past. The security trade shows we have today are aimed at installers and end users, two sides of the security picture that have considerably different needs. This is why we have magazines targeting the two different sectors with two very different approaches.
 "As SiX is an event that focuses on installers it is particularly relevant to Inner Range in the UK as our latest solutions are aimed directly at the installer. 2019 sees us expanding rapidly within the UK market and SIX promises to attract our target audience" – Tim Northwood, Inner Range 
Location
The second issue addressed by SiX is the location of the event. As we all know the main security show in the UK is IFSEC which now takes place every year in London. While the ongoing success of the event and the fact it remains the first dates put into the diary every year is a testament to its position as the industry leader. However there is no doubt that for some installers a trip down South is not the most appetising of travel propositions. By hosting SiX in Manchester in the new purpose-built Event City the show splits the nation in half, sitting in an easily accessible area with plenty of local options for overnight stays if required.
 "I think the industry is missing the convenience of a 'middle of the country' show – potential customers from Birmingham and above don't appear to have the appetite to trek to London (Docklands) and therefore this show should generate more flow from our Northern prospects" – Mark Rees, 360 Vision Technology 
In essence SiX is being held at the right time and in the right place. It is aimed squarely at installers, there is no end-user focus or long trek on the cards for installers looking to attend.
With all of this in mind, exhibitors are now booking up their stands for SiX and we encourage any companies looking to target installers to get in touch before the space is all booked up!
"The main selling point for us was the target audience, our key customers are installers. At some of the larger events the proportion of installers visiting isn't as large as we'd like, so we thought SiX would be a great way to meet more. The timing of the event is also good – our other UK events tend to be in the first three quarters of the year, so an event in November was attractive" – Laura O'Sullivan, Manything
For more details visit www.sixevent.co.uk