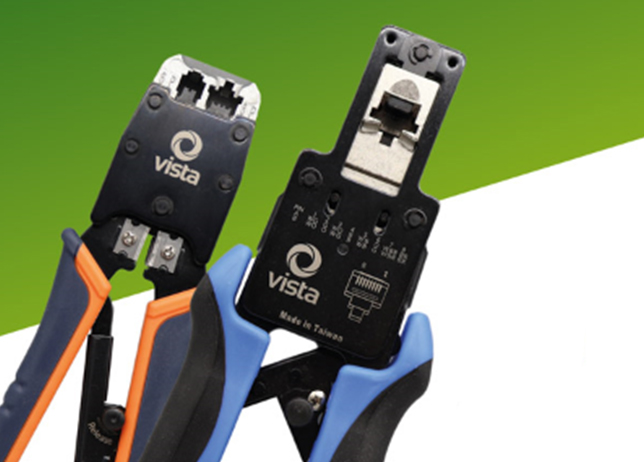 Vista has released the FAST Crimp and Cut Tool, launched as part of the new Essentials range of network infrastructure accessories. The range includes patch leads, RJ45 connectors, boots, crimp tools, a patch panel and a cable tester.
The FAST Crimp and Cut Tool with pass-through plug has been designed to reduce the time to make off the RJ45 connector, reduce the potential for making errors in pin connections and to include an integral strain relief boot for added strength.
Bob Forehand, Vista's Technical Manager commented: "The new Essentials Range completes our product offering to customers, allowing us to meet our customers' solution requirements in full, including accessories and required tools to carry out an installation."
Vista has released a short video to help best illustrate the advantages of the tool.