Background
New digital businesses thrive where 19th century pioneers paved the way
Since renovation began in the 1990s, the Custard Factory in central Birmingham has grown into an important centre for the creative and digital industries, as well as a destination for leisure, retail and cultural activities. The 15-acre site, which in Victorian days was a pioneering centre for food and ingredients production, has been transformed into a thriving working community for hundreds of small businesses, benefiting from several phases of development. The Custard Factory now comprises multiple buildings in a vibrant city centre location, so the risks of petty crime have to be planned for and the safety of users ensured.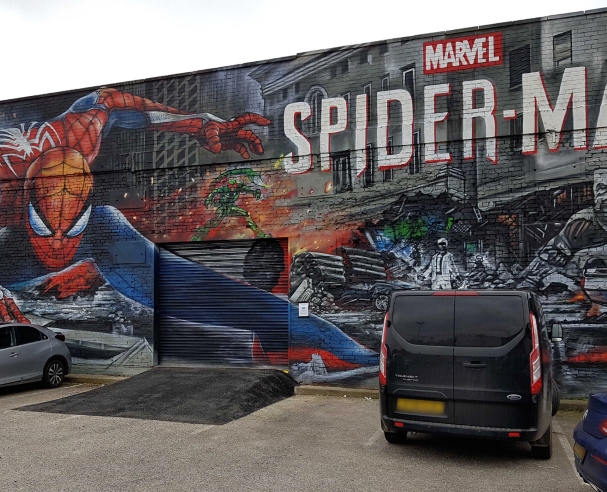 Challenges
Finding the best upgrade route from ageing technology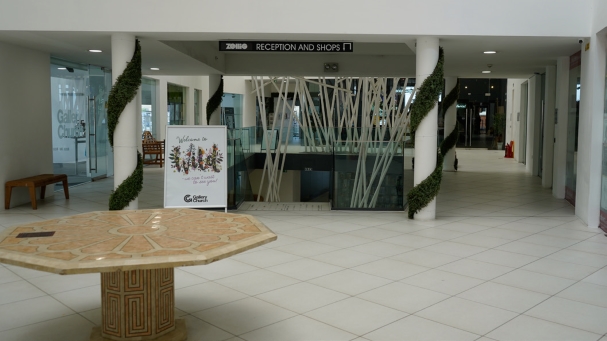 An ageing analogue video system at the Custard Factory was proving expensive to maintain and, without enough cameras, it was giving only limited coverage. An upgrade was needed but installation work had to take place without disruption to the many businesses at the site, so specialist integrator Unison Integrated Technology was asked to find the most suitable solution.
The latest video tech from IDIS was selected because it provided the best image quality, unrivalled usability and trouble-free installation with the ability to mix and match equipment. It also allowed existing infrastructure such as coax cabling to be incorporated, and by combining HD-TVI with the latest IP and wireless technology it enabled real-time monitoring in the control room without the need for complex and expensive civil works.
Solution
A flexible solution combining different video technologies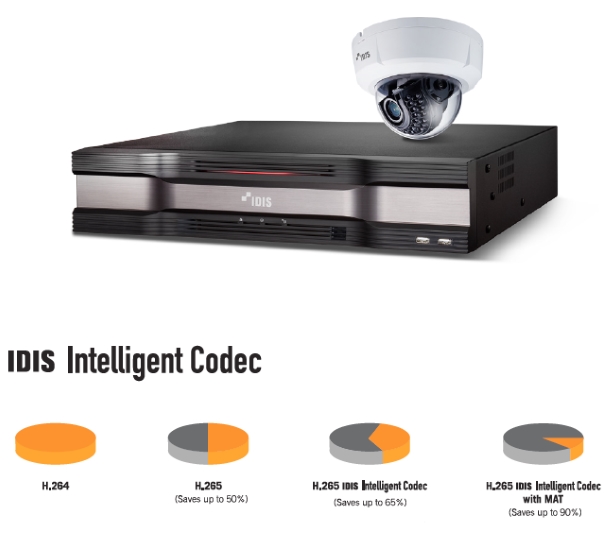 More than 60 new high-performance cameras have now been integrated into a leading-edge solution giving complete coverage of this diverse estate made up of the main Custard Factory Buildings, an open-air carpark, neighbouring external areas and the Fazeley studios.
To protect the carpark and external areas, including historic archways, a mix of cameras has been used, including dome cameras with IR LED and wide dynamic range giving coverage in all lighting conditions. All IDIS IP cameras also benefit from IDIS Smart Failover technology which ensures continued video capture in the event of network instability or failure.
Video is streamed to the control room via a SilverNet wireless link, yet crucially there is no latency or lag on the images. These cameras are connected to a DR-6316 H.265 NVR, supporting 16 channels that utilises IDIS Intelligent Codec to minimise bandwidth and storage requirements.
At the Fazeley studios, which includes both indoor and outdoor facilities, a combination of IP and analogue bullet cameras, PTZs and domes are used. And at the Custard Factory main buildings, four PTZ cameras, two fixed domes and 25 bullet cameras are connected to IDIS's powerful DR-8364D recorder, which supports up to 64 channels with a super-fast 900Mps throughput.
Results
IDIS technology exceeds expectations and allows easy future upgrades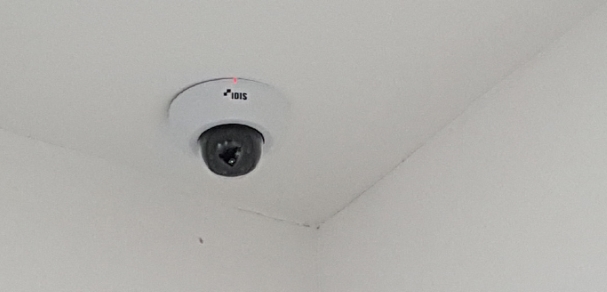 Thanks to IDIS true plug-and-play technology Unison Integrated Technology installed the new cameras without disruption or any need to stop trading during the work, which included working around operational restaurants and shops.
At the purpose-built security control room operators now have a complete view of the site, allowing them to replace inefficient patrols on foot with more frequent video tours. And the free IDIS Center video management system (VMS) makes it easy to operate the new, enhanced system incorporating third-party cameras, the HD-TVI analogue devices and the latest IDIS IP tech.
With the new surveillance system and improved lighting in place visitors feel safer, particularly walking to and from the car park after evening events. The ability of the security team to monitor events real-time and respond to health & safety incidents is appreciated by event organisers using the Fazely venue. And police have been able to tackle petty theft more effectively thanks to the high-resolution video evidence which is now easily and quickly retrieved in order to tackle crime.
The solution is flexible and scalable, with more cameras easily added as the Digbeth estate continues to evolve and expand. Custard Factory estate manager Simon Dunn says the upgrade has far exceeded expectations.
"The IDIS technology fully delivered on our requirements for an affordable, high-quality surveillance solution covering our complete estate. The Unison engineering team delivered the project to the highest standard and they were considerate and respectful of our busy, live environment. I am very pleased with the result, both in terms of the quality of the images and the operation of the system, which is simple and effective."
Simon Dunn
Estate Manager, The Custard Factory