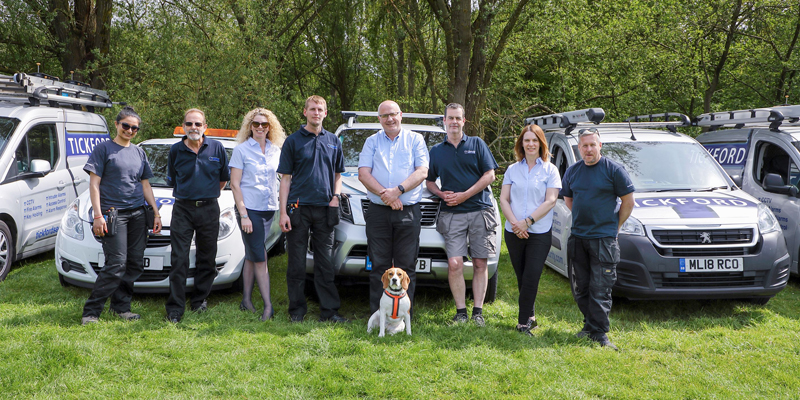 Tickford Security Systems has secured a £120,000 Coronavirus Business Interruption Loan Scheme (CBILS) loan from NatWest, to help safeguard the future of the business.
The funding from NatWest has enabled Tickford Security Systems owners Andrew and Linda Furber to retain all current staff and invest in personal protection equipment (PPE) and additional health and safety measures to protect the team, whilst continuing to grow.
The NSI Gold firm has also employed a further six staff to meet increased demand for security services as commercial buildings remain vacant during lockdown. Plans are underway to hire two new engineers next month to support the increase in residential security installations as lockdown eases.
Andrew Furber said: "Like many businesses, when the pandemic hit, we were planning for the worst case scenario but the support from NatWest enabled us to safeguard the business from any market fluctuations. Fortunately, the demand for our services has remained at pre-pandemic levels and we have received more business enquiries than ever before for our commercial services.
"Last year was our best to date and we have ambitious growth plans going forward. We've strengthened the team with six new hires and our plans to employ two new engineers in the coming months will support both our commercial and residential work."
Kevin Howe, Relationship Manager at NatWest, said: "Andrew and Linda are passionate about their business and have a proven track record of providing security services to customers across Milton Keynes, Bedfordshire, Northamptonshire and Oxfordshire. We wanted to support the business over the lockdown period to enable it to maintain its growth trajectory and drive forward plans for expansion. We look forward to supporting the firm in the future as it continues to grow."