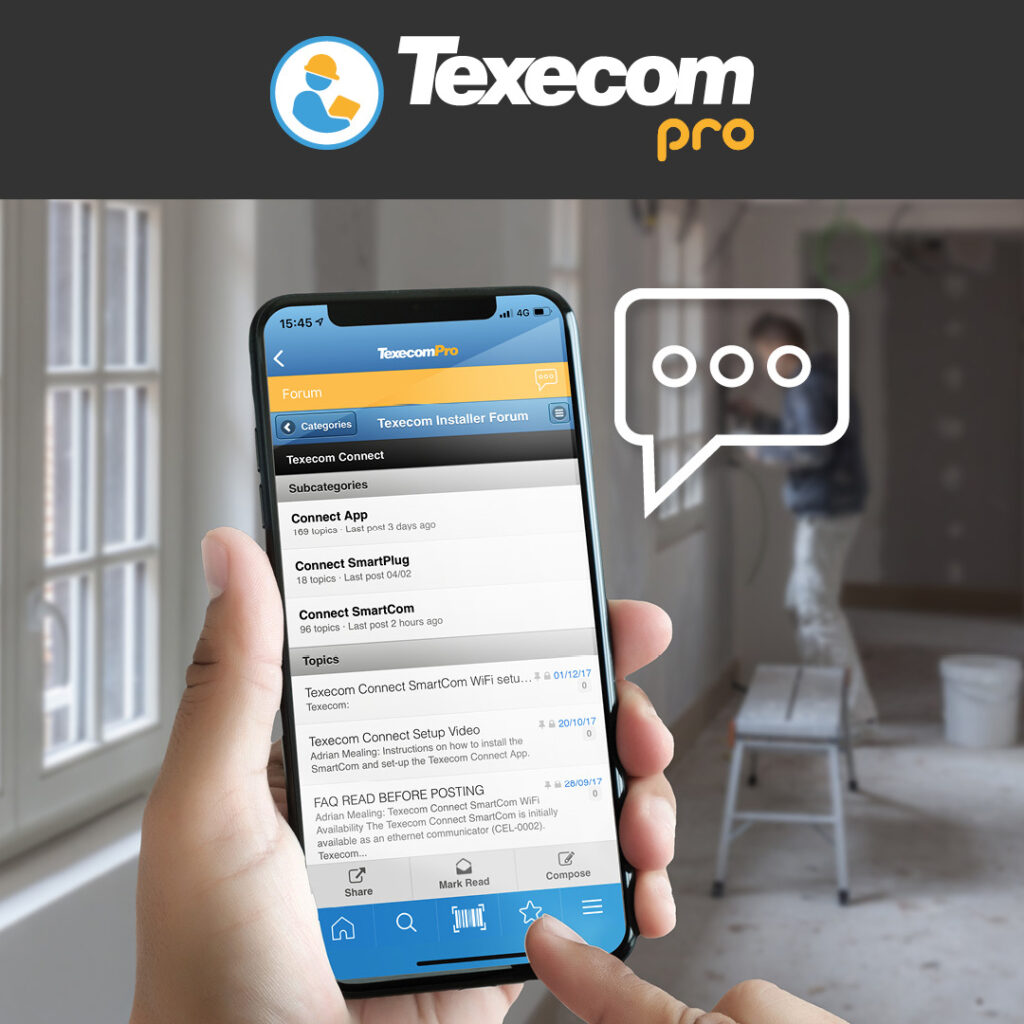 With over 11,000 members, our Installer Forum is one of the UK's most popular forums for security installers, distributors and specialists. With over 19,000 posts on 3,000 topics, you'd be hard-pressed to find a better platform to discuss any questions you may have with buying, installing, optimising or servicing Texecom security equipment.
It's the best way to stay up to date with all Texecom-related news, industry affairs, service updates, technical issues and recommended workarounds. Whatever question you might have, one of your peers will be able to provide the answer – and during office hours there is always a Texecom customer support engineer on hand if fellow-members can't help.
From Technical Support and News Updates to more specific topics such as using Texecom Connect, Premier Elite or our Mobile Apps, there's something for everyone on the Forum.
It's free to join, so if you're not already a member, what are you waiting for? Find out more and sign up here: http://texecom.websitetoolbox.com/