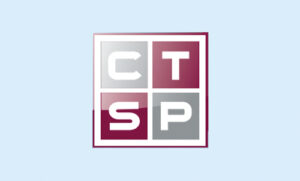 Put yourself in the shoes of your next potential customer. Why would they choose you to install their new security and/or fire system? Because you can't be beaten on price? Can you be ready to start when they are? Do you have the skills and experience they are looking for?  How do you rise above the rest and give yourself the best possible opportunity to be invited to tender, get on the shortlist and ultimately win the business?
This is a big challenge for every installer and it can be a tough process for the customer as well. After all, they are looking to spend money on a security system that will reduce their risk and they don't want to fall at the first hurdle, by selecting an installer that is not up to the job. Think about it, you wouldn't think of using a gas fitter that wasn't on the Gas Safe Register (formerly CORGI). However, for organisations that have gone through the process of choosing their installer, they have not had this luxury. However, things are changing as of 1st September.
It is true that the Security Industry Authority (SIA) has imposed some licensing on the likes of door supervision, close protection, manned guarding, cash and valuables in transit, key holding and public space surveillance.  However, to date it has not addressed the individuals responsible for installing and maintaining security systems.
On 1st September 2017, the register of Certified Technical Security Professionals (CTSP) will be published. The first of its kind, the CTSP registration scheme will formally recognise security systems installers and maintainers. Successful applicants will appear on the online register (www.ctsp.org.uk) and will also be able to use the CTSP logo on their marketing materials. It is hoped that the online register will become the go-to resource for end-users, contractors and prospective employers to verify a person is competent, qualified and has attained the standard of a CTSP.
The main disciplines covered by the register are: Video Surveillance Systems (formerly CCTV), Access Control, Intruder and Hold up Alarms and Fire Alarm systems.  Each field of competence is listed on the register against the registrant's profile, showing they are qualified to carry out work within that specified field.
The register follows the framework of other professional bodies, including the Register of Chartered Security Professionals.  Furthermore, the BSIA along with Dubai's security regulator, the Security Industry Regulatory Agency (SIRA) have both welcomed and endorsed the creation of the register.
David Wilkinson, the BSIA's Director of Technical Services commented: "We are very pleased to see this registration that recognises many of our security systems members.  In such a challenging technical environment, it is more important than ever to demonstrate the professionalism of the personnel that represents our market sector.''
Khalifa Ibrahim Al Saleis, CEO of Security Industry Regulatory Agency (SIRA) said: "Engineers and technicians who install and maintain security systems [in the region] are required under law to be licensed and the CTSP register will be another effective way to ensure professional standards are achieved and maintained."
 Find out more about the CTSP in the September edition of PSI magazine