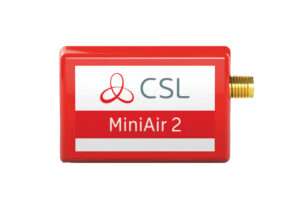 MiniAir 2 is a single-path signalling solution that utilises a 4G/LTE-M path to signal an alarm from protected premises to an ARC. It comes with a standby SIM as a backup to safeguard the system, if the active SIM fails. Both SIMs operate on an independent network from the other for total resilience. ​It is designed for both residential and commercial premises as an affordable upgrade from a digital communicator to secure signalling.
Getting started
Provided with the MiniAir 2 is a quick instruction guide that provides detail on how to connect the unit to a system in multiple different ways. The paper handout is also easily found on CSL DualCom's website under the associated product.
The unit is constructed of a hard plastic material and is pre-installed with a fixed fly lead for easier installation. The product is more than suitable for any in-panel installation.
The unit can be set up to suite most applications where signalling is required. The device was easily set-up on the modern control panels it was tested on, as well as the older, legacy systems. The device is able to be set up easily by one of the following methods:
Connected directly to the panels digi-modem
Dial Capture
Connected to an armed status output – typically a bell output
The device can also be easily configured for a remote arm and disarm and connected to the end user application.
 Read the full review in the November 2021 edition of PSI magazine