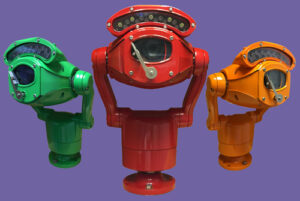 IDIS has completed the integration of its DirectIP network video recorders (NVRs) with 360 Vision Technology's Predator HD cameras.
The Predator range of full-HD cameras feature up to 175m of infrared (IR) illumination and up to 150m of ultra-bright white LEDs for night time surveillance in both monochrome and true colour.
The IDIS integration provides operators with functionality from DirectIP NVRs allowing full PTZ, white light, IR, pre-sets and wash/wipe control among many other Predator features.
Mark Rees, Business Development Director at 360 Vision Technology, added, "DirectIP offers our customers a cost effective and simple to use recording platform, while matching the quality and high-performance of our Predator HD range as well as allowing them to mix and match from the complete DirectIP line up. We look forward to building upon our relationship and meeting both the security and technology requirements demanded by our customers."