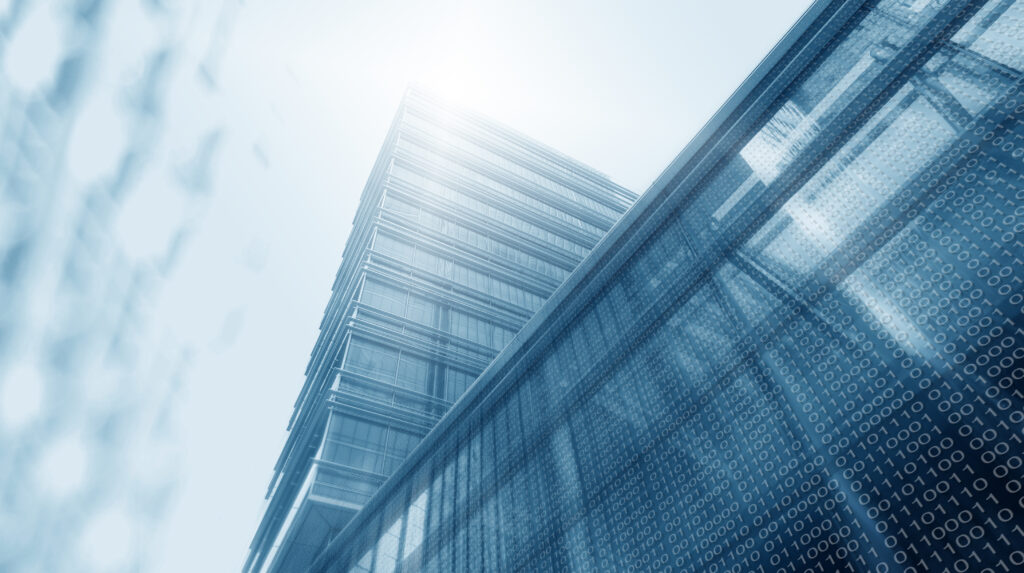 Large offices can have hundreds, or even thousands of people from several different companies working inside them. Flexible working trends mean that many different employees, freelancers and contractors could be entering and exiting any given location – and not necessarily just between the conventional hours of 9am and 5pm.
Ensuring everyone gets where they need to be without compromising safety and security is challenging. The good news is that an intelligent integrated access control system can deliver the access and security you need.
There are many features available to help you balance your site's access and security needs with everyday convenience. Robust access control that provides all usual tenants with the access credentials is only the tip of the iceberg. To protect your property and assets, you'll also need an intruder detection system with CCTV that you can access remotely 24/7. And it doesn't stop there…
So what other options are out there? Here are some solutions from Inner Range for your consideration…
Managing visitors
Integration with visitor management systems allows sites to control access for visitors by quickly generating new and bespoke security credentials for smartcard or mobile devices. It allows buildings with multiple tenants to create credentials for their own visitors.
Further integration between the visitor management system and Outlook or other mail programs means that visitors can be sent credentials in advance. When the visitor arrives and presents their credentials, they can trigger a message to their host or meeting chair person, alerting their host of their arrival.
High level lift control
In a multi-occupancy office, it's crucial that access to and from lifts is controlled. With numerous floors, multiple tenants, and countless visitors, how do you control lift security without creating inconvenience? Intelligent integrated access control lets users present their security credentials when operating the lift and ensures they can only leave on floors or areas that are communal, or they have permission to be.
Inner Range systems allow users to pass through doors, entrance turnstiles and use lifts with smartcard, smartphone or RFID band credentials to get to where they need to go, while security managers can restrict access to sensitive areas of the building or high security assets.
Partitioned systems
A recent update to our flagship Integriti intelligent integrated access control system introduced 'partitioned sites', which allows security managers to create users and other global entities that only exist within the partition they were created in. This feature is particularly useful for multi-tenanted buildings because the partitions are completely isolated and invisible to users in other areas.
Controlling parking and vehicle access
Integration with ANPR (Automatic Number Plate Recognition) means drivers with the correct credentials can access parking and other parts of your site with ease. VIPs and disabled drivers can also be accommodated effectively and efficiently.
Systems can also be designed to measure and restrict parking access. For example, the system can allocate a specific number of parking spaces to each tenant company and restrict access when all those spaces are full until someone from that company leaves.
Cashless vending
With an integrated access control system, users can easily buy food and drink, such as from an on-site canteen, or use tokens instead of money to pay for parking spaces. The cashless system frees up staff time and reduces risks associated with having money on site.
Lockers
Staff can be provided with lockers for belongings as small as phones and as big as bikes, if required. Tenants can use their security credentials to open and secure lockers, as well as opening access doors doors, operating lifts, and buying things at the canteen.
Fostering healthier and greener ways to work, such as encouraging cycling to work or lunchtime workouts, is something many employers are looking for, and can be encouraged via a good integrated access control system.
Active Directory
Integrating your active directory avoids duplicating staff, tenant or visitor information and allows security managers to control what people can access via their computer. For example, if an employee leaves, security managers can cancel their access credentials as well as any computer credentials at the same time.
Synching systems to control access to buildings, software and confidential files from one platform means changes are easier to keep track of – and audit trails allow managers to see who has changed what.
Budget and eco-friendly smart building management
There's an increasing desire for smart building management to reduce carbon footprint and save money. The 'quickest wins' in this respect are heating and lighting. An integrated access control system can work out who's in the building (or who is likely to be, by auditing your own access data) and then set the heat/light levels according to expected occupancy. This generates efficiency savings as resources are only used when activated.
Creating desirable offices
As this range of options indicates, choosing integrated access control and intruder detection for multi-tenanted buildings doesn't just mean better safety and security, it can mean cost savings, happier and healthier staff and visitors, and it can help you demonstrate you're an environmentally conscious workplace too.
For more information or to speak to a member of our Inner Range sales team to see how our products could help you, please call 0845 470 5000 or email

[email protected]