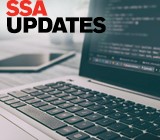 Honeywell's Commercial Security family of services requires active Software Support Agreements for the following:
Pro-Watch 4.0 and above
MAXPRO VMS R600 and MAXPRO NVR 6.0 and above
WIN-PAK 4.8 and above
Honeywell offers a variety of Software Support Agreements (SSAs) for our access control and video surveillance products to help protect your investments and those of your customers. These agreements ensure your customers have the latest Honeywell software releases to minimize your support costs.Honeywell SSAs are offered in three tiers of service to match your business model and your customer needs:
Standard SSA
Mission Critical SSA
End User SSA
These service offerings compliment any Honeywell installation and enhance long-term customer satisfaction. By maintaining an SSA, you are eligible for a variety of productivity enhancing benefits such as free software upgrades and Priority Integrator Technical Support; Dedicated Phone Support; Honeywell On-Line training and so much more. The Honeywell SSA program is supported by our expert staff of service technicians who are readily available whenever you need it.