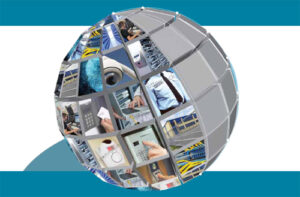 When it was announced in 2013 that IFSEC International was to move to London Excel from its regular site of the Birmingham NEC and also that it would be switching to June, there was a hole in the venue calendar that became available.
Filling this slot was to be Security Technology Live hosted by Clarion events,an installer focussed show held in the North of England aimed at those people who did not want to travel South. However in early 2014 there came the announcement that the inaugural event would not be taking place after all despite the pre-show marketing efforts. The statement on the show website said: "Following consultation with key industry stakeholders we have taken the decision to postpone Security Technology Live 2014, which was scheduled to take place from 13 – 15 May 2014 at the NEC, Birmingham.
"During the last 12 months we have received overwhelming support for our vision of a dedicated security installer event at the NEC. However the prospect of adding another event to the calendar in a year in which the European industry is already focused on their participation at Security in Essen has created significant challenges for a number of our current and potential exhibitors, and as a result we have taken the difficult decision to postpone the first edition of Security Technology Live until 2015."
However it now appears that there will no show in 2015 either with correspondence from a Clarion spokesperson this week saying: "There are currently no plans to take the show further. I'm sure that there is still chance for the show to run but not this year."
There was much riding on how well the move went for IFSEC in 2014 and as a result UBM pulled out all of the stops in putting together a varied selection of attractions around the exhibition halls. The show needed to be well received and despite any concerns, it was.
Whether or not all of Clarion's hopes were pinned on the first London IFSEC being a bit of a wash-out or if they were hoping to steal a march on exhibitors by holding the new event in the traditional IFSEC month of May, it's anyone's guess, but neither of these proved a path to success. The Security Technology Live people were out in force at Excel last year to promote the alternative show for 2015 with the big sell of free parking at the NEC for visitors however it now appears that the event is on ice for the time being.
We await any official announcements.