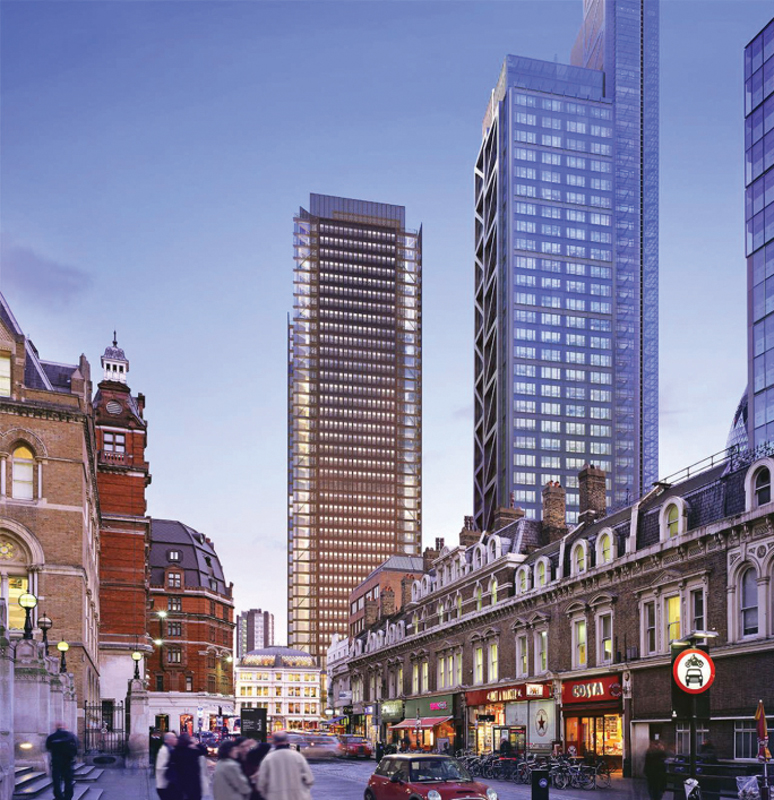 ExcelRedstone is implementing an integration project using Maxxess eFusion technology at a high-rise residential and hospitality development in the City of London. Currently under construction, the £300m 43-storey One Bishopsgate Plaza development will see security and building management technology operating together in a setting that includes both new-build and listed conservation area structures.
As well as having 160 new private apartments, when completed the development will include a 237-bed five-star Pan Pacific Hotel, a public plaza and a Pacific Ballroom.
"The customer wanted a seamless, single interface that allows front of house guest services to be linked to back of house functions and give the highest operator efficiency and enhanced customer experience," says Matt Salter, Director, ExcelRedstone.
With its modular, building block approach, Maxxess eFusion provides an umbrella management system for guest check-in, reservation and visitor management, access control, surveillance and building systems. In use, eFusion eliminates gaps in security by removing the need for operators to continually switch between systems.
Two of the technologies being integrated at the site are the Oracle Hospitality Opera property management and guest service system and a 266-door Assa Abloy wireless electronic locking solution. ExcelRedstone is also using eFusion to integrate Zenitel IP intercoms, a Kone lift system, and the building management (BMS) system using the BACnet protocol.
The eFusion integration also allows a more flexible approach with the surveillance system – for example, making it easy to use a choice of Axis cameras in the listed conservation areas of the site, integrating them with over 350 Mobotix fixed lens and panoramic cameras through the Wavestore video management system (VMS). The surveillance and other security systems will be monitored live from two separate control rooms, one for the hotel and one for the wider estate.
As well as integrating these and fitting out the control rooms, Excel Redstone is also responsible for networking and AV systems at the development.
"Our engineers are pre-staging the entire system off-site," explains Matt Salter. "This is allowing us to test everything in advance and to reduce packaging waste and environmental impact on site. It also lets us work more efficiently, in step with the ongoing construction schedule, floor by floor."