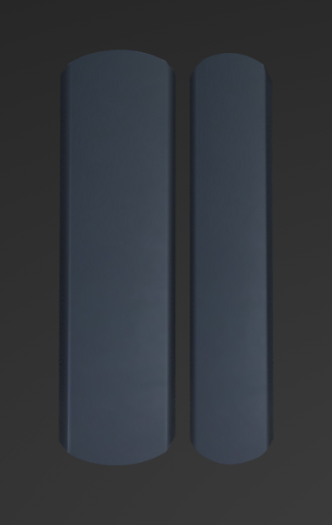 Pyronix has launched the MCEXTERNAL-WE outdoor wireless magnetic contact which extends perimeter protection applications to secure sheds, garages, gates and more, with remote voice push notification alerts via the smart device apps, HomeControl2.0 and ProControl+.
Featuring an IP66 rating, the Grade 2 device provides a wireless range of 300m in open space and is described as easy to fit and calibrate, while delivering reliable performance with reduced false alarms, even with gaps of up to 70mm between contact and magnet.
Connect the MCEXTERNAL-WE to security cameras to provide perimeter protection with voice push notifications and instant video verification of any intrusion via ProControl+.
"The MCEXTERNAL-WE has been designed to offer maximum coverage and flexibility for multiple purposes, whether securing an outbuilding or a gate," said Laurence Kenny, Pyronix Marketing Director. "We're delighted to add this outdoor contact to the range, as a system can now offer both volumetric coverage of an area using our outdoor XD detectors, as well as specific outbuilding and perimeter defence with the MCEXTERNAL-WE. By adding this to our app-enabled systems, the user will be notified via a voice push notification to their app whenever the contact is triggered – letting them know of a break in, or to simply tell them that their gate has been opened."
Lawrence continues: "If the contact has been linked to one of our cameras, say the LightCamera, the user will also receive Full-HD video verification and active defence capabilities via ProControl+; increasing not only the level of interactivity and value our security system provides users, but also upsell opportunities for our installers."