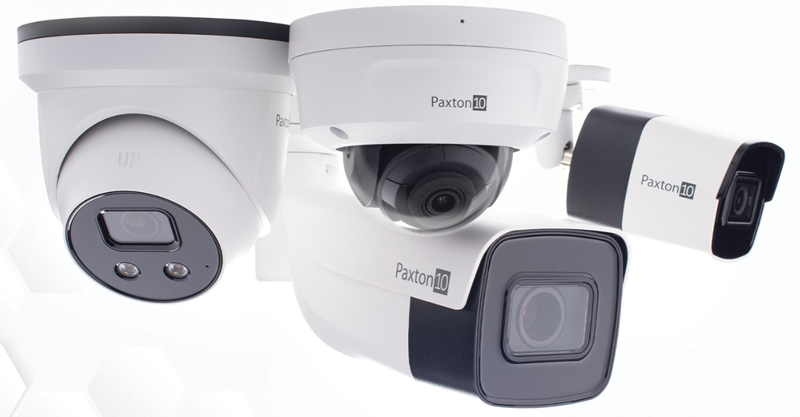 Paxton has announced the release of six new cameras to its Paxton10 range. The new CORE series and PRO series cameras maintain all key features of the previous Paxton10 cameras, including edge processing for scalability, built-in edge storage, and a plug-and-play installation. The two new ranges offer different benefits to both Paxton installers and system users.
The PRO series range includes a 2.8mm mini-bullet, vari-focal bullet, and turret. All three 8MP cameras capture footage in 4K HD and feature 256GB in-built memory. The vari-focal bullet is also equipped with a vandal resistant IK10 rating.
The CORE series is a solution for sites where hardware cost is a factor and includes a 2.8mm 4MP mini-bullet, mini-dome, and turret.