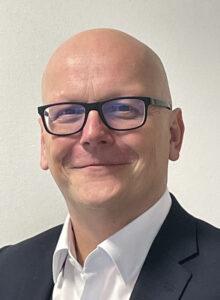 Norbain has announced the arrival of a new Sales Director – Paul Isaacs. Paul joins from Canon (UK) and brings with him a wealth of experience in business development and leading sales teams.
Having worked in sales roles throughout his career, Paul's most recent position as Sales Director of Canon's direct business saw him delivering growth across their commercial and public sector clients, increasing profits and improving efficiencies. Responsible for a large team covering field and internal sales, he delivered on both budget and mid-term plans.
This and his previous roles mean Paul has developed a strong focus on building relationships coupled with a great track record in coaching and developing his people.
Paul says: "After 14 happy years at Canon, I'm excited to join a growth industry in a market that's evolving. The UK security sector offers continuous new opportunities to its customers as technology progresses."
Mark Field, Norbain's Managing Director adds: "I am really pleased to be able to welcome Paul to Norbain. I am excited to watch how his skills and experience will help to develop our team's performance and improve the levels of service and support our customers receive".