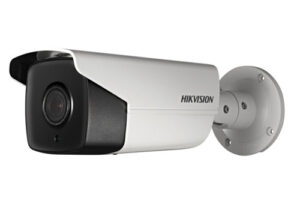 Norbain and Hikvision have reached an agreement to work together to offer customers in the UK and Ireland the Hikvision brand.
Mark Field, Supplier Relations Director for Norbain, comments: "Hikvision is a great addition to our portfolio and allows us to continue to advise and support installers and integrators in providing the best possible solutions to meet their customers' requirements."
The full launch will take place in the first week of August and will be backed by substantial stock currently en-route from Hikvision's 420,000sqm facility. In the meantime, Norbain will be preparing to fully support the brand with internal training and product familiarisation for all sales and technical support staff.
It was also announced this week that Norbain has added Panasonic's CCTV cameras, recorders, access control and video intercom products to its portfolio.
Norbain will supply a range of Panasonic security products, including the recently launched bullet camera range, the True 4K dome and box camera range and the VL-SWD501EX/UEX wireless video intercom system.