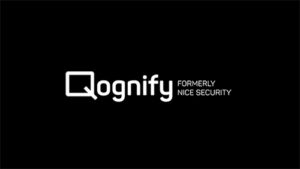 Technology investment firm Battery Ventures has announced that it has successfully completed the acquisition of Physical Security Business Unit (PSBU), formerly part of the security division of NICE Systems. Through the acquisition, which was originally announced in August, Battery Ventures has established an independently operating business named Qognify.
Qognify will develop in the physical-security and mission-critical operations markets to further help clients capture, analyse and leverage big data to anticipate, manage and mitigate security and safety risks, as well as to maintain business continuity and optimise operations. The company's customers include banks, utility companies, airports, seaports, city centres and transportation systems, as well as venues hosting sporting events and tourist attractions.
As previously announced, Moti Shabtai, formerly the general manager of the PSBU at NICE Systems, has become president of Qognify. He is joined by Adam Markin, an experienced industry operator and former Battery Ventures executive in residence, who is the new chairman of Qognify.
Qognify is headquartered in New Jersey with additional offices in London and Singapore, and an R&D centre in Israel.