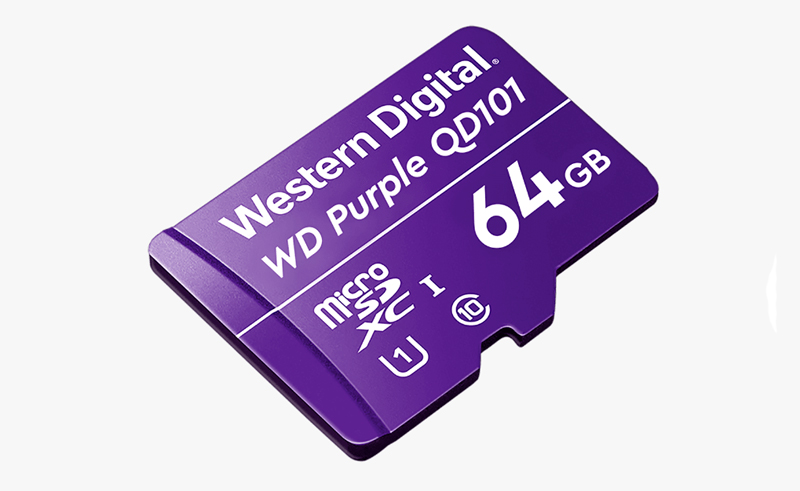 With AI and 4K rising in adoption on video cameras, higher video resolutions are driving the demand for more data to be stored on-camera. Cameras often record video continuously in 1080p, but 4K-compliant cameras are projected to make up over 24 percent of all network cameras shipped by 2023. That means more data generated – up to 5.7x for 4K versus 1080p video – and represents a fast-growing desire for reliable storage onboard security cameras.
To address these challenges, Western Digital is now shipping the WD Purple SC QD101 microSD card, which is designed for security system OEMs, integrators and installers for all-weather 24×7 low bit-rate recording or backup storage when a camera attached to an NVR loses connection.
"Customers are looking for high-endurance, high-capacity, robust, on-camera storage for a variety of public safety and AI analytics use cases. These new products deliver optimised storage technology to handle these exciting new and varied visual workloads at the edge," said Stefaan Vervaet, senior director of Smart Video, Devices Group, Western Digital.