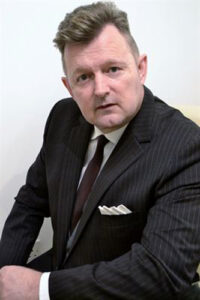 Corps Security has announced the appointment of Ralph Davies as Business Development Director for its Corps Monitoring business. He will be responsible for developing and implementing a strategic growth plan, increasing revenue and adopting a new market approach for its electronic security services division.
Ralph has been involved in security and building control projects for over 20 years, working for some of the largest corporates within this space.  His background is as a strategist and he will be expanding upon the business sectors that the company currently addresses.
Speaking about the appointment Ralph said: "The opportunity to be able to influence and mould a developing market for Corps was a key factor for my decision.  My approach will focus on advising customers on ways they can improve business technology and realise a better return on investment".
According to CEO, Peter Webster: "Ralph is a very welcome addition to our team and I am looking forward to his creative input that I am sure will have a really positive impact on our business."