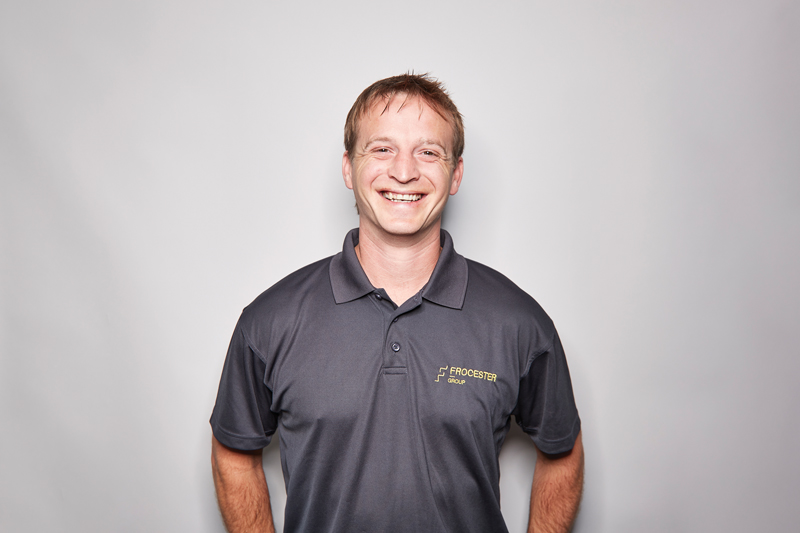 Tom Allerton is Director – Security at Frocester Group in Tetbury, Gloucestershire. Areas of expertise for the company include fire, intruder, CCTV, access control, data for high end residential and commercial properties in the UK and abroad with accreditations listed as NSI Gold, BAFE, Safe Contractor and ISO 9001.
What would be a typical project for you?
We don't have a typical project. It all depends on what the client needs and wants. We pride ourselves on being flexible and innovative to adapt to the specific requirements of each job.
On the high-end residential side, we focus on installing high spec systems with aesthetics in mind. We work closely with the client and architects to ensure all needs and requirements are considered, whilst retaining the desired look and feel of the property.
For retail and commercial, we can adapt to the scale of the project without having to adjust our working processes, teams or crucially our standards of high service.
Then there are the challenging projects. The exciting ones where clients ask for a solution that is not on the market yet. These projects get the teams' brains ticking and working on creating bespoke solutions to meet the specific needs of the client.
Do you have any 'go to' technology?
We only like to use the equipment best suited to the client needs on each project. We put forward various options to the client explaining the pros and cons of each.
We consciously do not oversell equipment that the client will not get full value for money out of, but at the same time ensuring we are installing equipment we feel is well made, reliable and will reflect well both on ourselves as installers, and the manufactures themselves.
For intruder alarms panels, we regularly use Texecom and Galaxy Dimension. Access control is a big market these days, but Gallagher, Lenel and C-Cure are the big hitters we usually install, along with BQT and Assa Abloy for the locks themselves. CCTV is variable depending on the system needed. For many jobs, Dahua fits the bill, but for the more advanced systems, we use Avigilon and Hanwha to make use of the various integrations and advanced analytics.

Is third party accreditation beneficial?
These days I think it is essential to have third party accreditations. There is nothing better than having someone else approve of your work. It gives you, customers and other companies you work with the understanding of what to expect from you not only the NSI but also third-party manufacturers accreditations through training or Channel Partner programs. This confidence is essential to help us grow our client base and business.
What is the best thing about working in security?
The best part is driving things forward through innovative solutions. Year on year the solutions we develop and utilise provide more and more tools for so many sectors to improve not only their security but also things like productivity, data analysis, staffing efficiency and health and safety.
Read the full interview in the December 2020 edition of PSI magazine