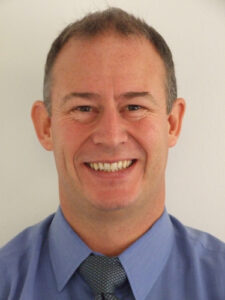 Tim Lamb is the Director of FSE Security Systems and FSE Fire Safety Systems in Nottingham. Areas of expertise include the design, installation, maintenance and monitoring of electronic fire and security systems backed with NSI Gold, BAFE, Safe Contractor, BAFSA and LPCB approval. 
Do you use a distributor or buy direct from manufacturers?
A bit of both really. Standard equipment is usually purchased through a local distributor but more specialist items direct from the manufacturer, such as Videcon or Honeywell as we are a Notifier distributor.
Is third party accreditation beneficial to you?
Yes, on both sides of the company; fire and security. It allows us to enter into tenders that require specific accreditations and also helps potential and existing customers recognise our high levels of service and quality management. Unfortunately we still see companies out there with no accreditation winning fire and security projects and this is something that we have to inform our customers of and the value of using an accredited company.
What would be a typical project for you?
Our core projects are commercial sites and new builds. Starting with the main contractor we like to discuss the design and then install the systems from start to finish. The end user of course is our icing on the cake as this offers the ongoing maintenance and monitoring. There is no typical project as we are happy to offer our services right across the board.
Do you think there is a skills shortage in the industry? Any trouble recruiting?
There is a definite shortage of skilled engineers in this industry and others. We are now starting to see the impact of a lack of apprentice training programmes and the youth of today seem to expect it all on a plate. Existing engineers are therefore demanding higher rates and agencies are prowling around and trying to pick these off. Recruitment is a concern and it does prove problematic. A lot of negotiation is required! We do try and take on apprentice engineers and at present this seems to be the only viable way forward to get a decent engineer with good skill sets for the future. We look outside the box slightly as well; engineers from similar electronics industries for example with electrical knowledge can easily be trained.
Read the full interview in the February 2019 edition of PSI magazine