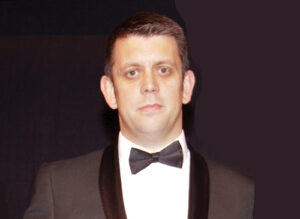 Nicky Stokes is the Managing Director at ISD Tech in Camberley, Surrey. The company's expertise is in integrated fire and security solutions and boasts NSI Gold, BAFE, ISO9001, FIA, Safe Contractor, Construction Line among its accreditations.
Do you use a distributor or buy direct from manufacturers?
We work mainly through distribution and currently have good relationships with Norbain and Mayflex. We only buy direct from one manufacturer that designs and manufactures full-HD and IP surveillance solutions.
Is third party accreditation beneficial to your company?
Absolutely and we're very proud of our commitment to maintaining our NSI NACOSS Gold and achieving our fire accreditations in 2015, particularly during a period of high growth that saw us increase turnover by 40% last year. These and our other accreditations give us the credibility and kudos we need to win security and fire projects, many of which are mission critical systems.  Without them we would not have the customers we do today, as they give organisations the peace of mind and confidence to appoint us as their trusted fire and security partner.
What would be a typical project for you?
Predominantly, design, installation and maintenance of integrated security and life safety solutions encompassing intruder, IP surveillance, access control, and fire detection both here in the UK and overseas.  We are fervent about open platform technology, which is demonstrated by us implementing more and more IP access control solutions internationally, where we are remotely deploying technologies such as Brivo and S2 Security.
Our focus markets include high-end retail, critical infrastructure, education, renewables as well as a wide range of corporate enterprises. We're extremely proud to have won small to medium security installer at the Security Excellence Awards in 2014 for projects including international IP access control roll outs and for a number of corporate enterprises and an integrated perimeter intruder detection solution that we implemented across 60 solar farms.  Last year we were shortlisted as a finalist in three categories for a number of both fire and security projects.
We're also seeing more customers looking to use one provider for both security and fire, so with our recent BAFE accreditation we're now delivering multi-disciplinary security and fire detection projects for a number of both new and existing customers.
Are there any common requests from customers that give you problems?
Every day.  TV shows like CSI and Homeland have a lot to answer for!  Customers regularly want a CIA-level surveillance capability at Chinese CCTV prices, so it's about managing those expectations. We never want customers to trade quality for affordability, and cost-effectiveness is rarely about the initial price point. It's about implementing a future-proof solution that meets a customer's security and operational needs, and to do that you need to install high-quality and reliable kit that will ensure a low total cost of ownership and return on investment.
Read the full interview in the May 2016 edition of PSI magazine