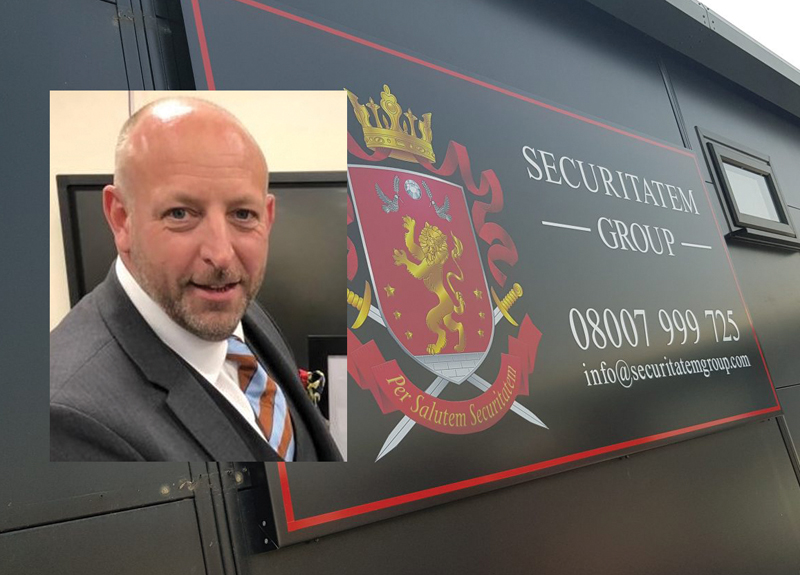 Joseph McGee is the CEO of Securitatem Group based in Harrietsham, Maidstone, Kent. Areas of expertise for the business are listed as physical security including VIP protection, installations including CCTV, intruder alarms and access control with accreditations and memberships such as NSI NACOSS Gold, ISO9001, Alcumus Safe Contractor and Alcumus Safe PQQ contractor, BSIA and Armed Forces Bronze Covenant.
What would be a typical project for you?
One of the joys of this role is that no two days are the same, so in that sense we don't have typical projects. We provide a range of bespoke services for diverse clients including governments, commercial clients and in residential settings including high net worth clients. So, one week any one of our engineers maybe conducting a routine service in an anonymous government building. The following week may be in an exclusive Beverly Hills mansion undergoing renovation, stripping out and refitting new systems; working closely with other professional partners including specialist architects, builders, and interior designers to meet the exacting standards of finish demanded.
Do you have any 'go to' technology?
We use a range of manufacturers and some specialist technologies depending on the user requirements. However, my preferred supplier for intruder alarms remains Texecom where we have an excellent working relationship with Michael Govier, the Customer Alignment Manager and for CCTV is Avigilon where we work closely with Rob Scott. Both these companies invest in developing their technologies to maximise the potential of their systems. The features available provide us with the ability to work smartly across the globe coordinating and responding to complex situations ultimately delivering safety and security for our cohort of clients. We have direct and close relationships with both companies who provide us with an outstanding level of personal support and service when designing installing and maintaining bespoke systems for high profile clients.
What is the best thing about working in security?
I was fortunate enough to start my career in law enforcement working closely with like-minded professionals in some very challenging environments around the world. The opportunity to continue working with like-minded highly skilled professional colleagues where we have a very clear company vision with an ethos and philosophy to deliver to the highest of public service standards for our private clients. Meeting and exceeding those standards of excellence that I set for myself and the team is really satisfying.
Read the full interview in the August 2020 edition of PSI magazine