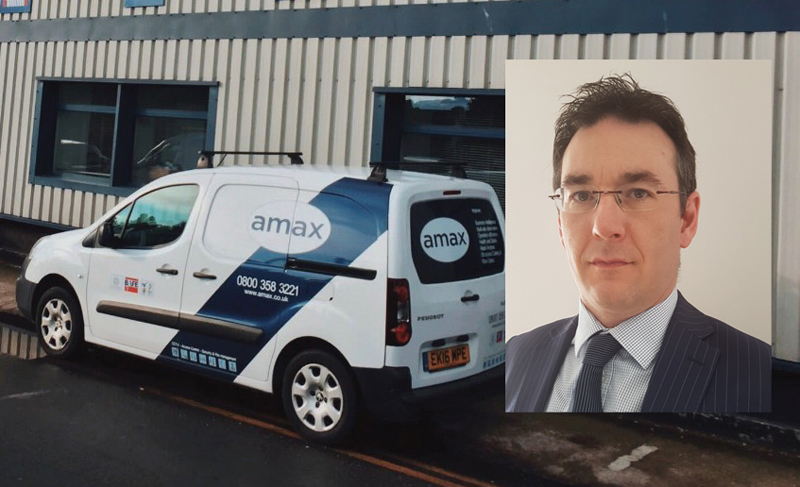 Carl Jarred is the Sales Director at Amax Fire & Security in Harrow. With areas of expertise including  fire, intruder, CCTV, perimeter protection, analytics, door entry, fibre and structure cabling the company boasts accreditations from NSI, BAFE, UKAS, FIA, CNCI.
What would be a typical project for you?
Ultra-High Net-Worth Individual (UHNWI), looking to protect their residence.
Do you have any 'go to' technology?
Avigilon for CCTV and video analytics.
What is the best thing about working in security?
I enjoy finding new uses for technology that's purely security related, especially in commercial world where you can utilise CCTV for business efficiency management etc.
Is third party accreditation beneficial to you?
Yes, it shows we have invested in our training and adhere to industry wide standards.
Do you think there is a skills shortage in the industry? Any trouble recruiting?
Yes. The reality is there are a lot of old-school engineers out there who sometimes haven't adapted to IP technology which is now leading the way as far as our industry is concerned. Equally, there are no higher qualifications specifically for security which would introduce a new interest into the industry.
Amax are aware of the many levels of knowledge and skillsets required in this industry, and to support in setting the foundations we have set up a structure for engineering banding where engineers can gain these further skills and move up the banding and progress in their careers.
Are there any common requests from customers that give you problems?   
Our job is to manage the expectations of the client, so they understand the capabilities or solutions we are offering. Long gone are the days where people ask for cameras to see around corners and people are a lot more technology savvy now.
Read the full interview in the July 2020 edition of PSI magazine