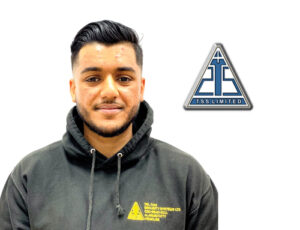 Bobby Dhunay is the Head Engineer at Tel Cam Security Systems in Hanwell, London and has been working in the security industry for six years. Bobby's areas of expertise are intruder alarms, CCTV, fire alarms, access control, and home automation. The company is NSI Gold accredited and is also an Eaton Security Gold installer.
What would be a typical project for you?
Each day differs from the last one, which is what makes my job so great, however there are two types of installation projects that I work on – a domestic CCTV installation, which involves installing a CCTV system to a home property.
Often the system will include a camera, storage, recording and associated equipment. The other most common installation I carry out is a standard intruder alarm installation.
What is the best thing about working in security?
There are many benefits, I love being on the front line, being out all day and customer facing. Being able to use new technology, such as SecureConnect from Eaton is also brilliant.
Having said all that, I think the most enjoyable aspect is I'm able to use the problem solving skills that I've acquired over my career to in a practical job role, as opposed to being office bound all day – it makes a huge difference!
Is third party accreditation beneficial to your company?
Third party accreditation is key to my job – not only does it show customers that I am an expert in the field and differentiates me from competitors, who perhaps don't have the same qualifications as me. From a personal point of view, it gives me the opportunity to go for more senior roles earlier in my career.
Read the full interview in the July 2019 edition of PSI magazine