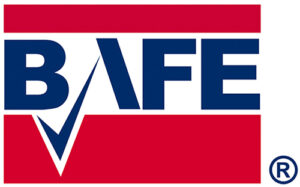 Following a review and a five week public consultation period, BAFE has launched the revised document for Fire Risk Assessment providers. A major point of the review was to maintain the certification process whilst acknowledging the large number of sole traders and in-house fire safety teams looking to gain this independent evidence of their competency.
With assessments delivered via UKAS Accredited Certification Bodies NSI and SSAIB, BAFE remains confident that the SP205 scheme continues to represent the best measures of competency in providing the vital service of fire risk assessment.
"After the Lakanal House fire in July 2009, BAFE and other organisations were asked by government to provide a competency scheme for fire risk assessments – which we delivered in 2012. As the Hackitt Review groups reach their conclusions we will continue to review this scheme against new requirements that arise," said Stephen Adams, BAFE Chief Executive.
Notable changes to the BAFE SP205 Scheme Document include:
Revised, clearer Management System requirements for Sole Traders with guidance.
A specific Sole Trader application process, acknowledging current membership status to a professional trade body and/or current certification.
All sub-contractors must be Third Party Certificated (by a UKAS Accredited Third Party Certification Body) in their own right.
Sole Traders sub-contracting to another larger organisation should have their Fire Risk Assessments validated in a separate exercise by that larger organisation.
Enhanced report monitoring for Sole Traders.