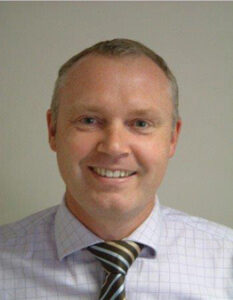 Andy Purvis is Managing Director at NT Security. With offices in Medway in Kent (head office) and Manchester the main area of expertise for company is electronic security systems and accreditations include ECA, NSI Gold and the company is part of NASIC group.
Do you use a distributor or buy direct from manufacturers?
We do both, we buy consumables from ADI but we buy our hotel locking systems, MIWA, Hotek and Miditec, directly from the manufacturers.
Is third party accreditation beneficial to your company?
Our accreditations are very beneficial to us as it is a way of showing that we are an established and reliable company committed to providing the best service possible whilst complying with the various rules and regulations in the industry. It is an immediate way of proving to our clients that we are trustworthy and efficient.
What would be a typical project for you?
Our clients are all business to business but the range of projects we get involved with varies enormously. One day we could be installing door locking systems in a 40-bed boutique hotel and the next we are installing hundreds of online access readers for a hospital. There is a lot of diversity from project to project even from clients in the same sector which goes to show our flexibility as a security service provider.
Are there any common requests from customers that give you problems?
One of the biggest problems we face is the amount of time that is taken up providing pre- qualification questionnaires and health and safety documentation to main contractors before an order has even been discussed. There could be three or four companies tendering for each project all of which require different information and adopt differing Health & Safety standards.   We are missing a standardised document that meets all regulations and can be tweaked to fit the requirements of each job.
What would make your job easier?
Synergy of standards across the industry that would streamline the tender process and increase time efficiency!
Read the full interview in the January 2017 edition of PSI magazine