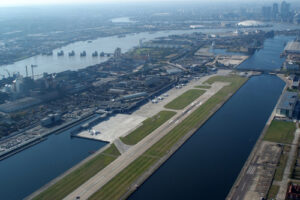 London City Airport has recently opened a new simulation training room, mirroring its fire system which features panels from Advanced.
Servicing over 3.6 million passengers annually, the airport has ten operating airlines that travel to over 45 destinations. The complex is already protected by Advanced MxPro panels and the new training room will allow staff to learn their use and explore various scenarios in a controlled and isolated environment.
The training room incorporates a two-loop MxPro 4 panel and graphic package that will allow the staff to receive necessary training in the use of the airport systems.
Robin Kemp, Advanced's sales manager for the south east region, commented: "With Advanced panels already installed in London City Airport, the addition of the training room and the MxPro 4 panel for training purposes allows staff at the airport to be trained in the latest aspects of fire safety. In a 24-hour facility, it's hard to do training using the main system, so this means that all types of incident can be mocked up without inconveniencing passengers."