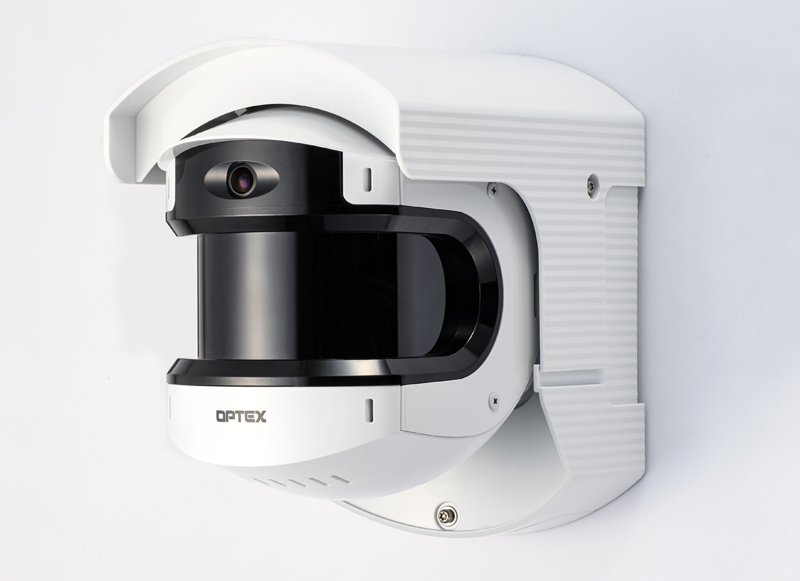 Optex is rolling out the launch of its new Redscan Pro laser detection sensor which can detect intruders to a range of 50mx100m, without any 'gaps' or the detection reliability 'fading' with range. By creating rectangular as opposed to circular (fan-shaped) detection patterns, there are no unnecessary overlaps, providing coverage for virtual wall applications such as façade and fence protection, and for virtual planes to cover open areas, ceilings and roofs.
To meet the individual needs of every site, Redscan Pro features multiple zones logic. This means that for each detection zone, the sensitivity, target size and output can be configured independently, allowing the zone's risk and location to be adapted and provide maximum capture rate with minimum nuisance alarms.
The sensor's camera module brings visual assistance for configuration and post-alarm analysis. When an alarm is created, a file is saved with alarm log and video image. It helps security teams reviewing the alarms and checks if any action needs to be taken or if the settings need to be adjusted.
Redscan Pro features a new design with flexible mounting option (+5 to -95-degree tilt), simple set up and easy to use web configuration. The sensors are also ONVIF (Open Network Video Interface Forum) Profile S compliant.
The series includes two models – the RLS-3060V with a range up to 30x60m and the RLS-50100V up to 50x100m. Both models will become available from Optex in April 2021.