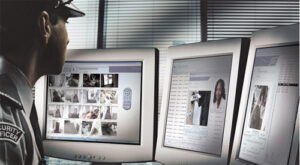 Vanderbilt has now established its international headquarters in Wiesbaden, Germany. Vanderbilt's plan for the headquarters in Germany was originally communicated last October when the company announced it signed a Purchase Agreement to acquire Siemens' Security Products, part of the Siemens Building Technologies business. The acquisition, scheduled to close by the end of the first quarter of 2015, expands Vanderbilt's global presence in the security industry.
The new international headquarters, housed in a 3,466-square-foot modern office block, will provide its sales offices in 17 European countries with corporate support functions formerly provided by Siemens corporate entities in those countries. The facility accommodates executive management, group finance and controlling, and support staff, and is located less than 15 minutes away from Frankfurt Airport.
Joe Grillo, CEO, Vanderbilt. "Establishing our international headquarters in Germany is a major step toward facilitating stronger relationships with our customers abroad and ensuring the success of our long-term growth strategy of expanding market reach. It will also provide the basis for significant incremental growth in new international markets over the next several years."
The acquisition of Siemens SP includes brands or systems as SiPass Integrated, SiPass Entro, Omnis, Bewator and Cotag in the access control segment and Alarmcom and Europlex in the intrusion alarm space.