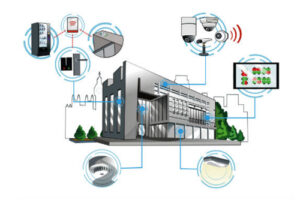 IFSEC International has announced the new Smart Zone exhibition and feature area officially up and running in anticipation of the show which takes place at London's Excel from 21-23 June 2016.
The IFSEC Smart Zone will focus on the home automation sector which will provide installers, integrators, housebuilders, housing professionals and architects with an opportunity to see and experience the latest in home automation technologies from suppliers such as Texecom, Y3K, Paxton Access, Yale and Lilin. The Zone will come to life as an actual house, located at the centre of the exhibition area where visitors can meet and discuss the systems' capabilities with suppliers and trial the technologies on offer. Exhibitors will be able to showcase their products and solutions for all visiting professionals with an interest in the home automation sector.
Jason Hill, Group Vice President at Lilin states: "The integrated home is very much a reality today and represents a tremendous opportunity for progressive installers and integrators. With security consistently reported as the key driver for home automation we feel this is the logical direction for IFSEC to move in."
In addition to the IFSEC Smart Zone feature areas, will be the Smart Zone Theatre which will provide free learning and development seminars focused on home automation and smart buildings. The programme will be delivered by a range of experts and will concentrate on key areas such as the Internet Of Things, systems integration, business intelligence, building information management, cyber security and a series of relevant case studies.
Gerry Dunphy, Event Director of IFSEC International says: ''The IFSEC Smart Zone is an important part of the show's continuing evolution as we look to present new and diverse applications of security products and services as vital aspects of building management systems.''