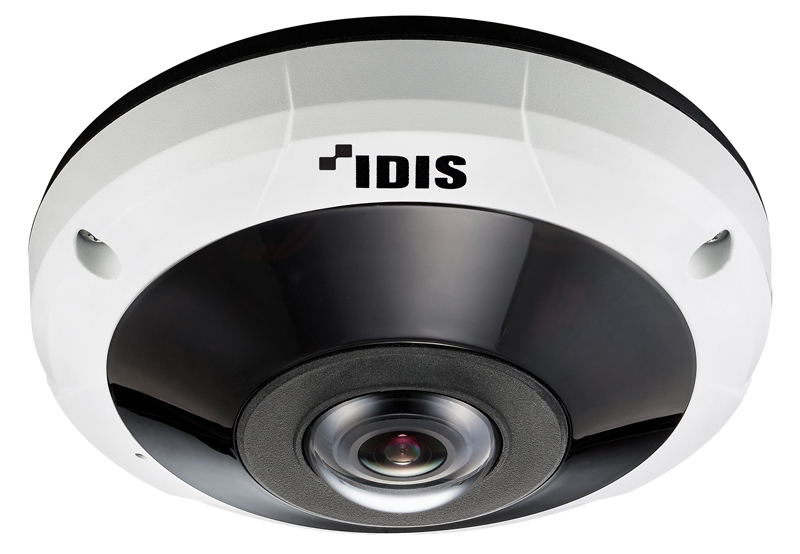 IDIS has announced that its 12MP IR Super Fisheye camera is now NDAA compliant and available to systems integrators.
The 12MP IR Super Fisheye features Smart UX Controls, which enable smooth and intuitive panning, tracking, and zooming. These controls allow operators to easily follow moving objects or suspects in real-time and dewarp any point of interest in six view modes directly from the camera, VMS or via IDIS mobile apps on smartphones or tablets.
On-board analytics include active tampering alert, trip-zone alert, and heat mapping tools. The fisheye can also be utilised by IDIS Deep Learning Analytics for users to benefit from object, loitering, and intrusion detection, as well as metadata and appearance searching.
Fully cybersecure, this camera is equipped with multi-layered encryptions and proprietary-protocols and gives users the assurance of continuous seamless recording with IDIS Smart Failover. The 12MP Fisheye with Wide Dynamic Range (WDR) covers a wider area in varying lighting conditions, maintaining image brightness, exposure, and contrast to provide forensic-level detail.