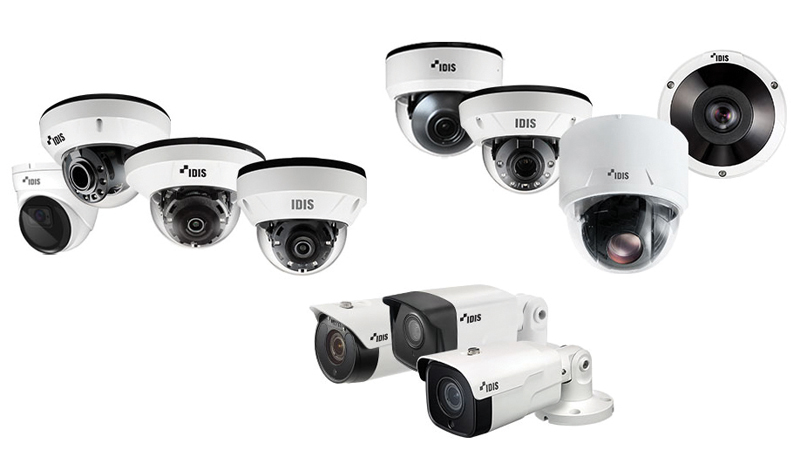 An extended range of HD and UHD video cameras from IDIS gives systems integrators and their end-user customers new alternatives for NDAA-compliant video.
The NDAA line-up now includes a range of 2MP, 5MP, and 8MP camera models, which are ideal for applications of any size from small to medium sites such as retail outlets, hotels, local government facilities, and offices through to enterprise users such as utilities, school and university campuses, logistics, and large commercial buildings. Those sites needing ultra-high-definition (UHD) coverage will benefit especially from the 8MP models which deliver sharp image capture even in low light conditions.
The new line up gives the benefits of IDIS's signature DirectIP plug-and-play connection to a choice of NVRs or servers, and comes with IR, true WDR, IDIS Smart Failover, and alarm in/out, with options for two-way audio and vandal resistance.
The cameras are also listed as providing seamless installation and low maintenance, extended warranties, and a choice of license-free IDIS Center for up to 1024 devices or the modular and scalable IDIS Solution Suite.
For the growing number of projects which now require compliance with section 889 of the 2019 National Defense Authorization Act, IDIS offers a safe choice and an alternative project route.
The stringent requirements of the NDAA together with growing concerns about the manufacturing origin of video equipment, is already starting to influence applications more widely, not just in the U.S. but in developed markets including Europe, the Middle East, Australasia, and parts of Asia.