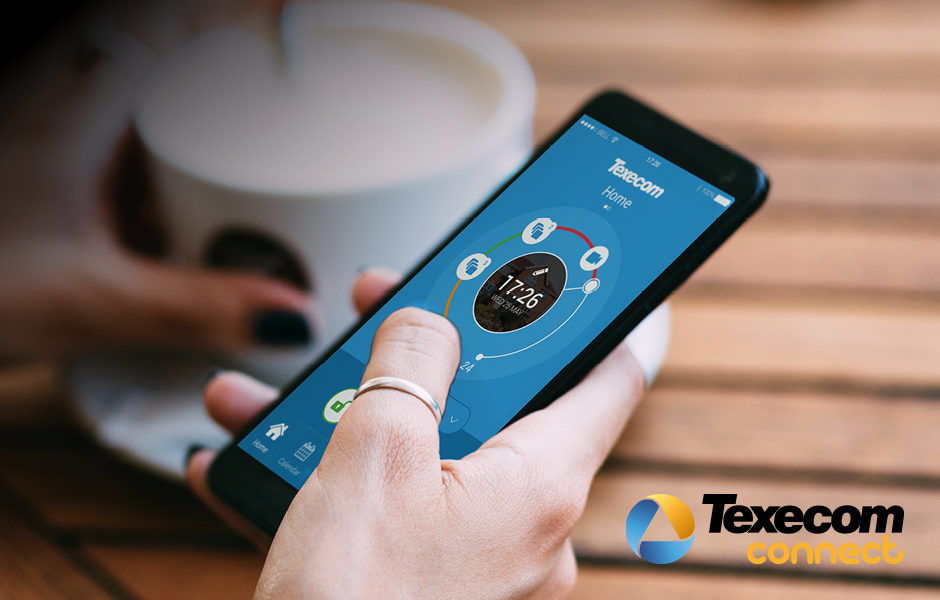 You've heard all about Texecom Connect. It's designed to help end users take control of their homes and security in a way that was never before possible.  It puts them in complete control. But how does it actually work?
Everything revolves around the Texecom Connect App. It's the point of access to a host of features and allows users to tailor the Connect experience to their own particular needs.
If the App is the point of access, the Timeline is how you actually navigate the App. It's basically a status screen with an 'at a glance' view of the security system and peripherals. Users can use the Timeline to 'actively' manage things and make regular changes, or they can simply manage things 'by exception' – which means everything is set and they only get notified when there's a change or an event occurs that they're not expecting.
So how is the Timeline navigated?
First there's the Calendar, which offers a detailed day-to-day record of the previous week's events, with one week of video footage.  Users can view activity such as device activations, home automation recipes (more on recipes below) and system mode changes. Recorded and live video can both also be viewed directly from the calendar.
Any Devices connected to the system, including security alarm components, can be used to create home automation effects. This does not affect the integrity of the security alarm system in any way. And of course, home automation products can be connected, as well as web-based alerts such as weather predictions, daylight hours and so on.
All devices are allocated to Rooms, which makes locating them very easy and intuitive. Rooms are the easiest way of using the App, as each user can simply turn on or off devices directly from the room menu. No device is ever more than four button presses from the home screen.
Recipes are a user-friendly way of describing the programming actions used for home automation. They are programmed on the basis of 'cause and effect', so an example recipe could include "IF the alarm is disarmed AND motion is detected, THEN turn on the lights and set the heating to 18 degrees."
A range of recipes can be grouped into Modes, so that only certain recipes are shown depending on what mode the system is in. This is the basic method of operating the home security automation system through the App, allowing end users to put their premises into a known 'state' depending on how they want to use the system. For example, in 'breakfast mode', the system may be disarmed, with kitchen power sockets on and kitchen lights turned on if it is dark outside.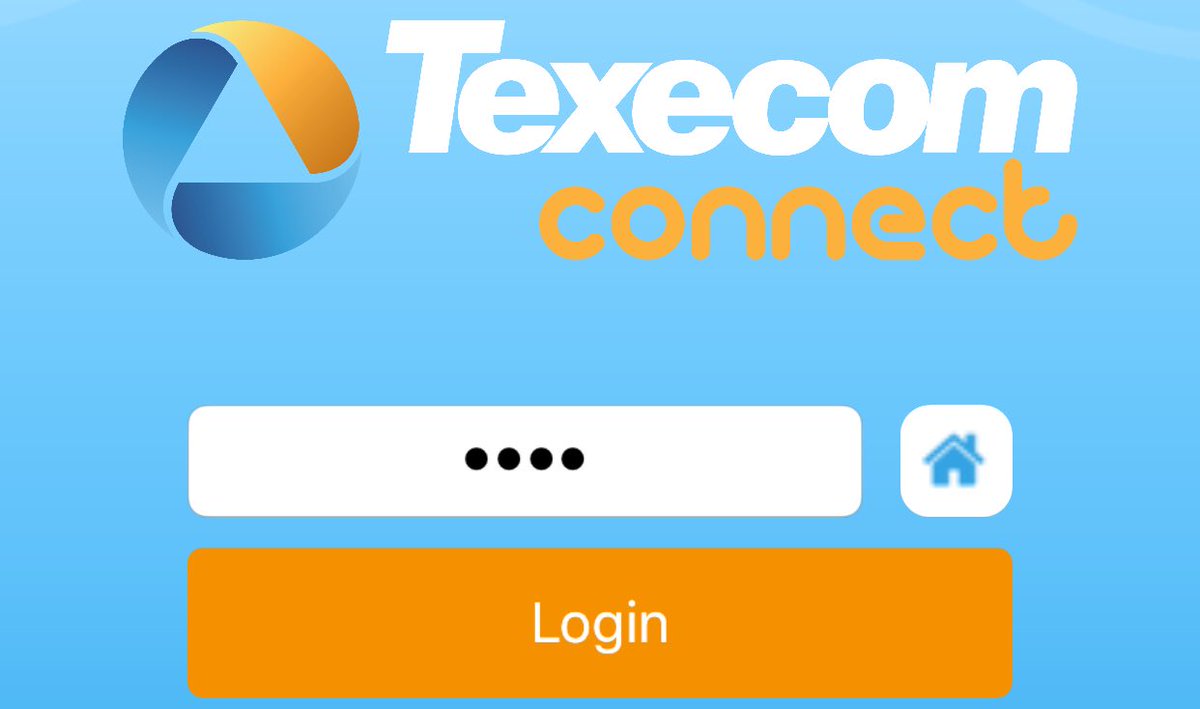 What is currently available with Texecom Connect and what is in the pipeline?
Already available
Texecom Connect SmartCom
This Ethernet and Wi-Fi communicator securely connects any Premier Elite control panel to a local area network. It communicates using outbound connections, removing the need to open any router ports, ensuring simple installation and maximum security. Any installation that has an internet connection can reliably use Texecom Connect with the addition of the SmartCom.
Connect SmartPlug
Any mains-powered device can be controlled remotely with the SmartPlug. This Ricochet-enabled wireless plug sits between a wall socket and the power plug of a device and is controlled via the App.
Texecom Connect API
The API is an integration protocol that interfaces Premier Elite control panels with 3rd party systems. The first integration available is with Control4, a leading provider of personalised automation and control solutions, allowing users to control virtually any device in a home or business.
Premier Elite V4 Firmware
The Texecom Connect SmartCom, SmartHub and API all require Premier Elite control panels to run V4 firmware or above. Any legacy Premier Elite control panel can be flash upgraded to the latest firmware. The company regularly releases firmware upgrades to enhance performance and provide additional features, the latest being V4.03.
In development
Texecom Connect SmartHub
The SmartHub is a video verification and home automation expander, providing secure video handling and the ability to store video and log data locally using a Micro SD card. Cloud based storage will also available, giving users a choice of local storage, cloud based, or a combination of the two.
About Texecom
Texecom has a justifiably proud heritage of protecting people and institutions around the world, covering every aspect of external and internal security, from motion detectors, control panels and perimeter protection devices to fire detectors, external sounders and wireless peripherals. It is the only UK security system manufacturer to excel at both commercial and domestic applications, with systems ranging from the most advanced security solutions for high value commercial buildings to residential systems with intuitive commissioning and simple operation. The company aims to add value by developing services – and not just products – that enable installers to be more profitable.
It is also a forward-looking innovator and is leading its very own digital revolution in security and building automation, particularly through the integration of IoT. The company's long-term vision is to extend its expertise into markets and applications beyond the traditional security industry.
Texecom is a Halma Company. Halma makes products for hazard detection and life protection and is a are a market leader in specialist safety, health and environmental technologies.