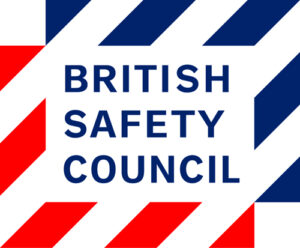 The British Safety Council is to hold a morning seminar in Manchester on Thursday 26 February 2015 at the Etihad Stadium with speakers addressing a range of current health, safety and environmental topics affecting business and industry. The event will run from 08.30 – 12.30 with a networking lunch afterwards.
The event will focus on specific areas within the health and safety at work agenda – areas that remain of concern such as slips, trips and falls and maintaining a culture of safety – as well as the more recent debate on how managing occupational health risks is as important as preventing workplace injuries. Furthermore, there will be updates on the Health and Safety Executive's Fee for Intervention scheme, which recovers enforcement costs from employers found in breach of health and safety law, and the Sentencing Council's proposed new guidelines, which could see large organisations fined as much as £10m for the most serious health and safety offences.
Dr Tim Marsh, Director at RyderMarshSharman, will be talking about "The Person in Safety Culture". He said: "Everyone in an organisation contributes to its culture whether they want to or not. So often managers are caught up with targets and in the process can focus attention on obstacles and constraints and forget about the opportunities that talking about safety and health with their workers offer them. The question is how to change the conversation to empower, recognising those who are leaders, even if they don't want to think about themselves as such, and how they can facilitate positive change."
For those delegates with environmental management responsibilities, Dr Keith Whitehead, senior environmental consultant at the British Safety Council, will be speaking about the latest updates regarding environmental management issues, including changes to the ISO 14001 international environmental management standard, due to published in mid to late 2015, and the requirements for large UK businesses to comply with the Energy Saving Opportunity Scheme (ESOS) Regulations.
Keith says: "The proposed changes to ISO 14001 include a requirement for ISO 14001 organisations to place a greater focus on leadership and ensuring a more 'life cycle, sustainable  thinking' approach across the organisation – such as only choosing suppliers of raw materials, goods and services who maintain high standards of environmental management.
"ISO 14001 has been adopted by over 250,000 organisations worldwide, so the proposed changes will have consequences both for those seeking to comply with it and hoping to engage with ISO 14001-certified companies through their supply chain."
The full event programme and booking form can be found at: www.britsafe.org/events/2015manchester