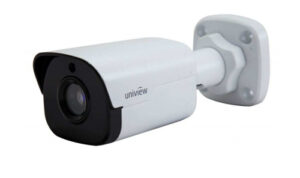 HBL Security has announced it will be holding three seminars to launch its partnership with Uniview, marking a new era for the distributor, who will be focusing its efforts on IP CCTV and building both the Uniview brand and the HBL Security brand in the UK.
Uniview is reportedly the second largest player in the high-end video surveillance segment in China and the third largest in the overall video surveillance market in China as measured by 2014 revenue. At IFSEC this year, Uniview showed 4K and H.265 cameras and NVRs, as well as the starlight low light colour camera and vari-focal laser IR technologies.
Karl Thomas, MD of the Philex UK Group says:  "We at HBL and the rest of the Philex Group are all very excited about the new partnership with Uniview. After spending time reviewing their products and visiting their facilities in the Far East we are confident that we have a partner that allows us to offer our customers a quality product that they too are confident installing."
There are limited spaces available for the three UK stadium launch dates at Old Trafford, Manchester on the 2nd December, Villa Park Birmingham on the 4th December and Stamford Bridge, London 7th December.
As well as getting hands on with their exciting new range of products for the UK there will be a chance to talk to both Uniview and the HBL Security teams. The seminar includes complimentary stadium tour and refreshments.
Call 01253 607830 for availability or visit here to secure your place at one of the venues.