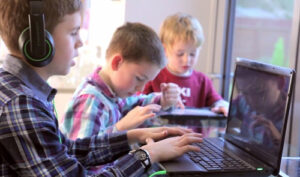 CEDIA (the Custom Electronic Design and Installation Association) has produced a new video 'Guide to Smart Home Wiring' which introduces consumers, builders and design professionals to the benefits that a properly designed and installed cabling infrastructure can provide in homes today.
"We all dream of living in a comfortable, secure and energy efficient home," says Matt Nimmons, CEDIA EMEA's Operations Director. "The reality is that technology can now be seamlessly integrated and controlled to deliver these benefits to us all. By following the Best Practice advice within CEDIA's Smart Home Recommended Wiring Guidelines, this video shows how the right cabling infrastructure is an essential requirement for the internet-connected smart home."
The Guide looks at how technology is an integral part of a typical family's lifestyle in today's home. It then explains how the right wiring infrastructure can manage and distribute audio-visual, lighting, heating, security and other data hungry services effectively within a property whilst, at the same time, helping to minimise electronic box and cable clutter in the home.
CEDIA's Smart Home Recommended Wiring Guidelines is a practical step-by-step guide for anyone interested in home design, building or renovation. Through a clearly defined, staged process and using explanatory diagrams, it outlines the services people are increasingly dependent on if they are to enjoy life at home and the planning, cabling and testing essentials which should be followed.
Filmed at The Potton Self Build Show Centre, near Cambridge, CEDIA's Guide to Smart Home Wiring showcases an installation carried out by CEDIA member, thinkingbricks, the preferred home technology consultant and contractor for Potton.
View the video here