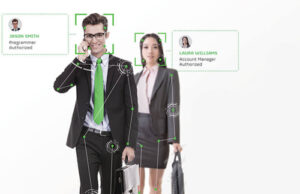 Genie has announced its partnership with FST Biometrics to offer the In Motion Identification solution in the UK.
In Motion Identification uses facial recognition, behavioral analytics, and voice analytics for non-invasive identification use for access control. The technology, which uses FST Biometrics' core software, IMID Access, is able to identify authorised individuals from a distance, and in-motion – there is no slowing down or stopping for the user.
"We are delighted to be partnering with FST Biometrics," said Steve Baker CEO at Genie. "This is a great opportunity for us to widen our access control product portfolio and implement this technology into our upcoming projects."
"Genie has the ability and technical awareness to support and promote FST's In Motion identification system. They will provide an important strategic partnership for FST, which we are sure will become extremely successful," said Arie Melamed Yekel Chief Marketing Officer at FST Biometrics.