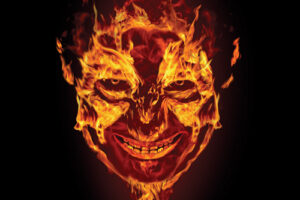 According to Keith Minster of Drax Technology the industry is catching up with the interconnected world as we are in the middle of a "smart revolution"….
Our phones, TVs and even our central heating systems are all interconnected and extremely clever these days. Take a relatively new car for a service and, in many cases, the mechanic, can diagnose what's wrong with it just by plugging a fob into a laptop and not even looking under the bonnet. Wear a smart wristband while out running and you can find out more about your body then you probably ever wished to know.
In fact by some estimates, there could be 50 billion interconnected devices by 2020. So, it's good to know that this particular revolution hasn't by-passed the fire industry.
Anyone involved in fire alarm service and maintenance probably already has software to schedule maintenance, track engineers and produce reports and invoices. But frustratingly, this never seems to cover the critical part; information on which fire alarm devices have been tested, whether or not they have been tested, or any proof of testing.
It's usually down to the honesty of the operative or, at best, a bar-code label which is scanned to prove that they visited the device, but not that they triggered it. With some control panels it's possible to download the event log onto a laptop, providing some proof, but this needs manipulation before it can be sent to the customer. To make this worse, the information presented differs from one manufacturer's equipment to another, making it difficult for the unskilled end-user to understand.
This is worrying; we might be living in the age of connectivity, but we're also living through a time when compliance and transparency underpin all we do.
Thankfully, smarter tools are emerging onto the market to provide the missing piece of the jigsaw. These can be used by service and maintenance organisations, facilities and estates managers and end-user organisations to prove which devices have been checked during weekly testing and quarterly maintenance visits.
Perhaps the real value of these tools lies in the extensive data produced in a consistent format to make it highly usable to help improve productivity, reduce costs, ensure compliance with the RR (FSO) and improve the green credentials of all the organisations involved.
If fire alarm systems are permanently connected, a significant amount of data can be collected in real-time. This is valuable to all those involved; the end-user, their facilities management company and the service and maintenance firm to ensure faults are dealt with immediately. It also helps the engineer to know the parts and equipment to take to the call to ensure problems are fixed first time. Automatically-generated notifications can reduce the time to respond still further.
Even if fire alarm systems aren't connected to the internet, hand-held devices carried by the engineer can be temporarily connected to the fire alarm control panel, recording activities as they carry out the maintenance visit. These can then be downloaded when there's a suitable internet connection later in the day.
For most fire alarm service and maintenance companies view their service contracts as their 'bread and butter'.  But like all successful businesses today it's imperative to invest in smart technology in order to remain competitive – so the question is, why should the fire industry be any different?