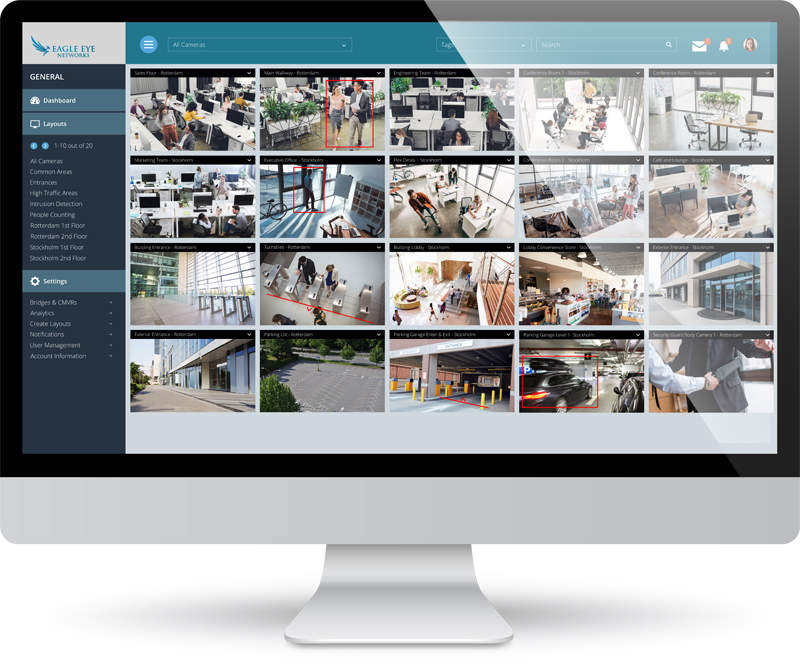 Eagle Eye Networks has raised $40 million of Series E funding from venture capital firm Accel to continue its growth and expand its technology offering. Eagle Eye is leveraging artificial intelligence (AI) on its true cloud platform to reshape video surveillance and improve safety, security, operations, and customer service.
"There is a tremendous opportunity to leverage AI and alter the very nature of video surveillance," said Dean Drako, Founder and CEO of Eagle Eye Networks. "Eagle Eye Networks now has the means and the technology to enable cloud video surveillance to transform how companies manage security and business operations, in the same way self-driving/electric cars are transforming transportation.
"Ultimately, smart cloud video surveillance with appropriate privacy and cybersecurity protections will make the world much safer, for example: detecting dangers such as weapons, erratic driving, active robberies, and traffic accidents. Furthermore," continued Dean. "It will help businesses provide better service by reducing wait lines, ensuring displays are organized and stores clean, and assuring product quality."
The company expects to add roles across Europe to support the growth and customer success with the adoption of the cloud and AI powered video surveillance.