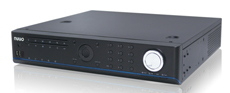 DVS is now distributing a range of products from the manufacturer NUUO stocking two primary categories of NUUO technology: Linux-based network video recorders, and Video Management System software.
DVS managing director Shaun Bowie said the NUUO product range offers installers and end users the flexibility to design and implement powerful and effective IP video surveillance systems.
"We're very excited to be able to offer NUUO products to our customers," said Shaun. "NUUO's VMS and NVR solution offers recording, monitoring, and seamless 3rd party solution integration for IP and analogue cameras, which means installers can tailor systems precisely for the needs of their clients. We're particularly impressed with the in-built analytics in NUUO's VMS solution."
The lineup of NUUO Linux-based network video recorders includes:
• NUUO NVRSolo – NVRSolo is an open platform NVR with local HDMI monitor output. It features Point of Sale functionality, one-click set up and eznuuo – the simplified process of establishing Internet access to NUUO systems, which eliminates struggles with complex router setup, port forwarding and firewall security. 8 and 16 channel options are available.
• NUUO Titan – Titan is an NVR that provides up to 64 channels of megapixel recording, and offers cross platform support for both Windows and Mac systems. It comes with a range of features making it suitable for use in even the most demanding of projects.
• NUUO Crystal – Crystal is an enterprise level and beyond NVR, with features such as failover and unlimited video wall displays, along with access control integration and automatic number plate recognition.
In addition to these network recorders, DVS will supply NUUO's Main Console VMS software. Main Console sits on a PC and can provide analytics and ANPR as well as point of sale and access control integration.