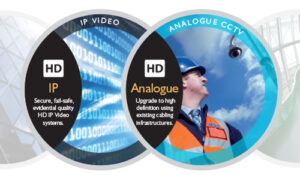 Change is on its way according to information coming out of AD Group.  A company statement says:
"On 18 March 2016, a newly formed company Aghoco 1389 (to be renamed NV) acquired all of AD Holdings indebtedness of some £4.7m to Barclays Bank and Mike Newton. AD Holdings was formed in 1997 by Mike Newton who invested £6m cash in that company. NV is jointly owned by private investors, Mike Newton and Maghsoud Einollahi.
"On 15th April , NV acquired all of the business and assets of AD excluding UK operation of Dedicated Micros which has entered administration.
"NetVu is a wholly owned subsidiary of NVL. NetVu will operate out of its two premises in Cheshire, England, being the technology centre at the previous location in Appleton Thorn with an established team of developers, and the newly completed premises near Northwich, Cheshire providing for Sales and Support.
"NetVu will be undertaking all future warranty and support activities for all UK and European customers of Dedicated Microcomputers in the UK.
"Mike Newton commented: "The video security market has been very challenging in particular in the 'desktop recording' sector, and while DM enjoyed exponential growth in the mid 2000's, the aggressive commoditisation of that sector by low cost foreign imports has resulted in significant declines in those areas. We have however continued to develop innovative and powerful technology, with our NetVu Connected Virtual NVR solutions, FireVu visual smoke and flame detection and TransVu.""